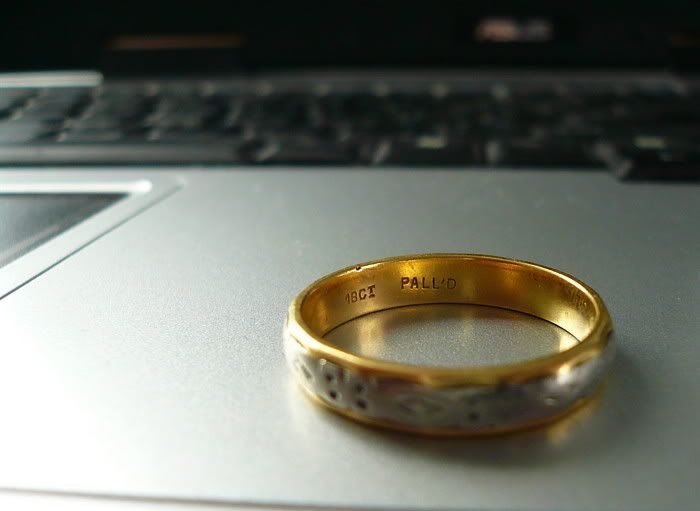 This is my grandmother's wedding ring.
It's a substantial ring, gold inset with palladium, which is what the PALL'D mark indicates. Palladium came to be used in jewellery in the '40s, when platinum was declared a strategic resource. I don't know exactly when she married, but judging from the age of my eldest uncle, the timing would be about right.
When I was given it, it was squashed oval from going through the wringer on the washing machine, a domestic accident unlikely to happen these days, but all too common then - I believe my mum was given the pieces of her grandmother's ring, which had suffered a similar fate. My grandmother, on the other hand, would not have had to be wary of the mouse based RSI issues I have to contend with.