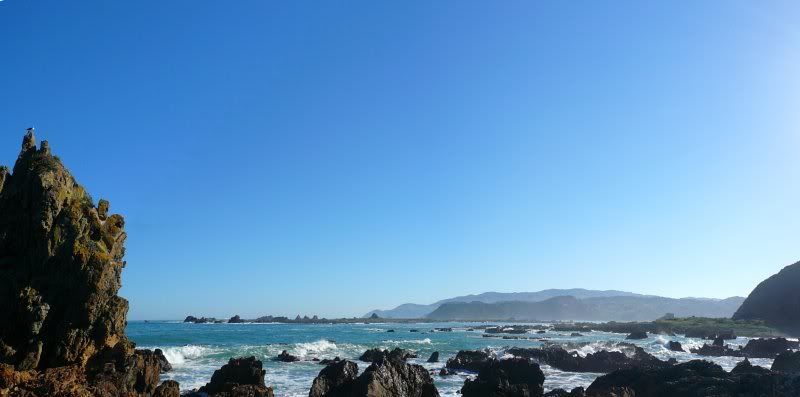 41deg 20'30" S, 174deg 48'34"E, facing west.
My primary mode of transport is a 50cc two-stroke motor scooter. It gets me to work and back without too much drama, costs around about $5 a week to run (keeping the whole carbon footprint down too) and is really easy to find or occasionally invent a parking space for. It's a bit limiting in some respects - foul weather will keep me off it and if I need to go somewhere in costume it's not so great - but that's why buses and taxis were invented.
Being a tiny wee two-stroke engine, it can get really gungy and refuse to start if it only goes on short trips and never gets really warmed up properly. So today I went for a bit of a blat 'round the peninsular, something I haven't done on the scooter before.