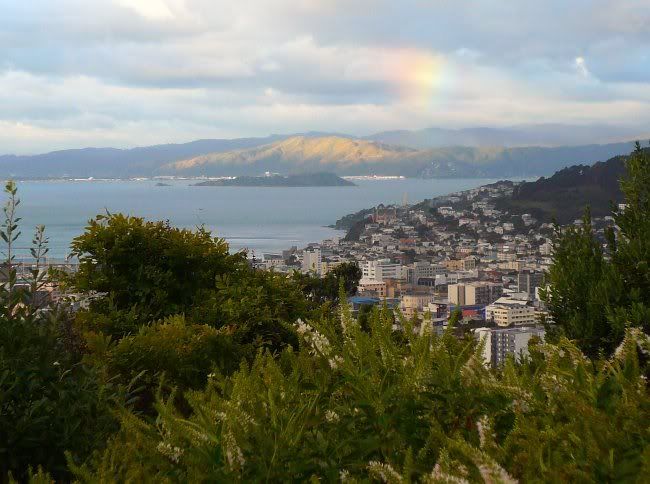 This journal seems to be turning into a something like a daily Wellington weather report. I raced the rain home this evening, and was rewarded with a short-lived fragment of rainbow and an illumination of the hills behind Eastbourne.

There are a couple of reasons for this meteorological focus. Firstly the weather has caught up with the fact that it is actually autumn and has turned interesting, in the Chinese sense, so I don't much want to go out.
Secondly, we have shifted back to NZ Standard Time, meaning less daylight left when I get home from work. So fewer early evening walks in order to find something to point my camera at.
So. With these limits, I'm going to have to get creative. Or persistent. Or find an audience that likes clouds.