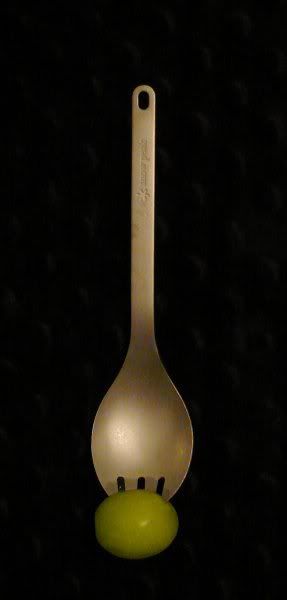 I can haz spork! My lovely friend Sarah, due to a late laksa and an immanent airport shuttle, inadvertently, and with my full knowledge, permission and indeed encouragement, absconded with a spoon when last she stayed at my place*.
She has now very kindly replaced it with this
fine thinkgeek product, a genuine titanium spork
. I am made inordinately happy!
*Anyone who makes it to the end of that sentence deserves some sort of award.