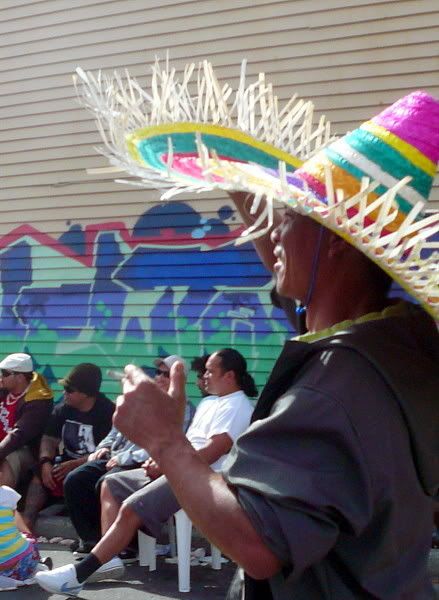 At the Newtown street festival today. This gentleman is enjoying some Hip-Hop and seems inordinately pleased with his new headgear. He also seems to be several sheets to the wind, and everyone is his friend.
The weather was co-operative and we did perform, and I did stuff up several times - none of them fatal fortunately.
I have cleaned off most of the stage make-up, but am still covered in airbrushed fake tribal-style tattoos which I kind of like, but not enough to make them permanent, body glitter and the remnants of black eyeliner which makes me look like a bogan chick. I just need a Led Zep tank top to look like an extra off Outrageous Fortune.