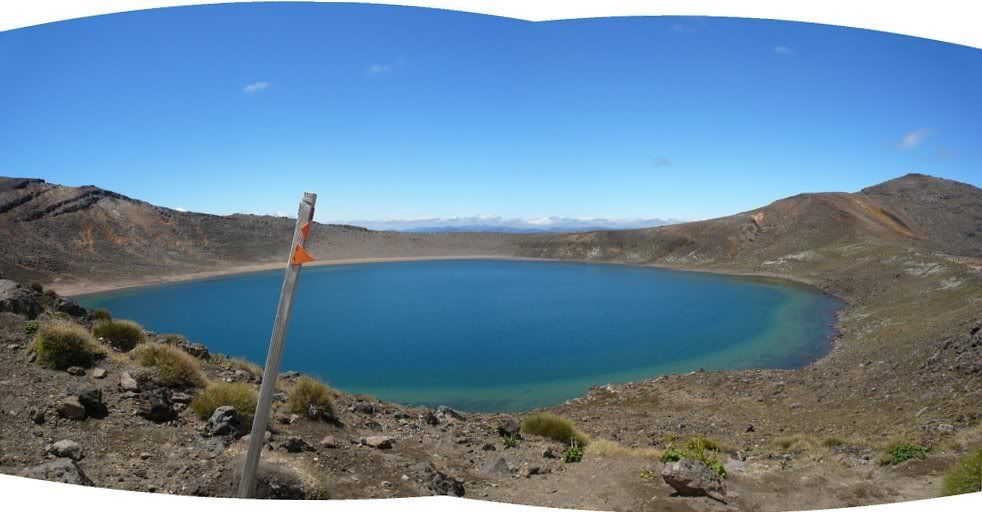 All downhill from here!
We lunched overlooking the lake, and the wind ruffled the water prettily, giving me idle thoughts about how difficult it would be to airlift a sailing dinghy in. It probably wouldn't be too healthy for the dinghy or the sailor in the long run, as the lake is acidic.
The only online refs I can find give it a pH somewhat less than one, but I have doubts as to their reliability.