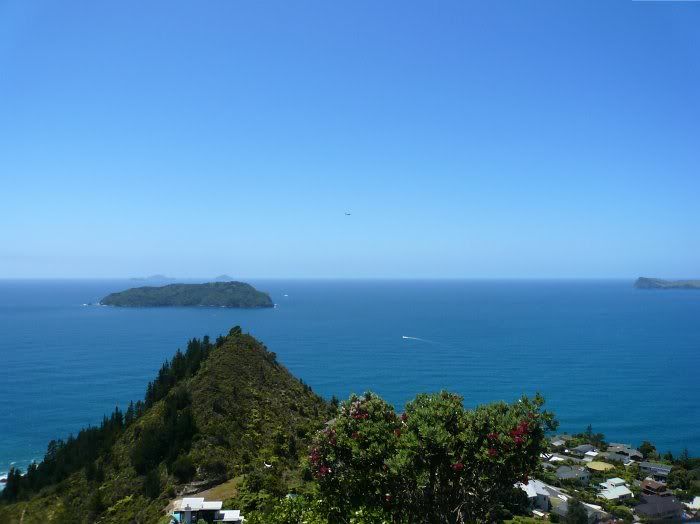 The view to the ENE of Paku.
In the middle distance is Shoe Island, to the far left is part of Slipper, and in the distance behind Shoe are the Aldermans.
In the foreground is the other peak of Paku, that and the one I was standing on are the eroded remains of a rhyolite dome.

This one really did need straightening.