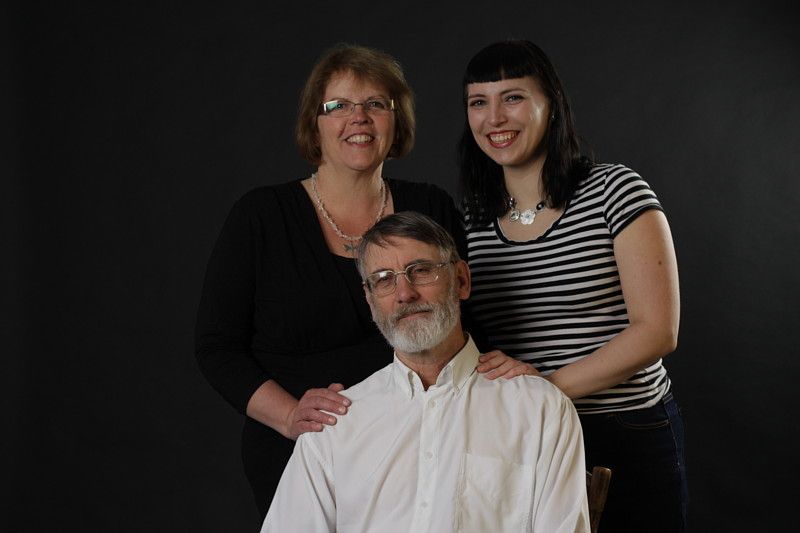 Before rubber chicken.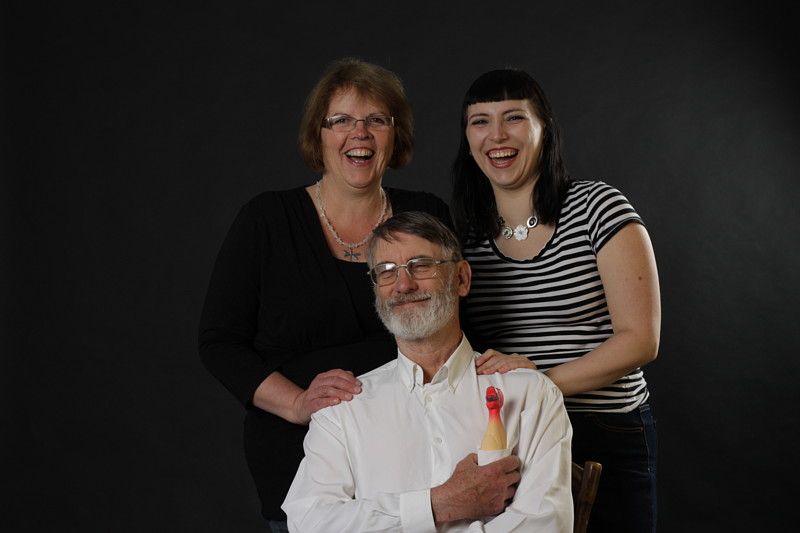 After rubber chicken.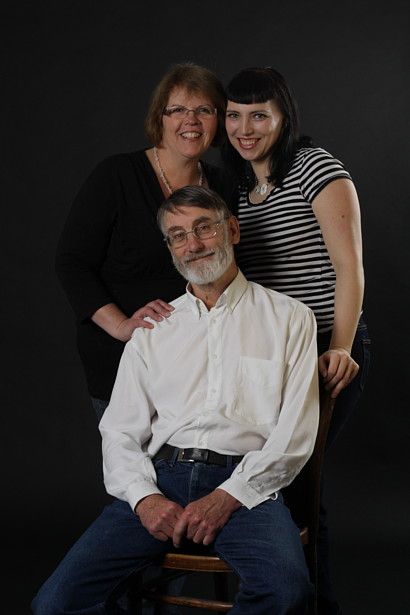 This was my choice.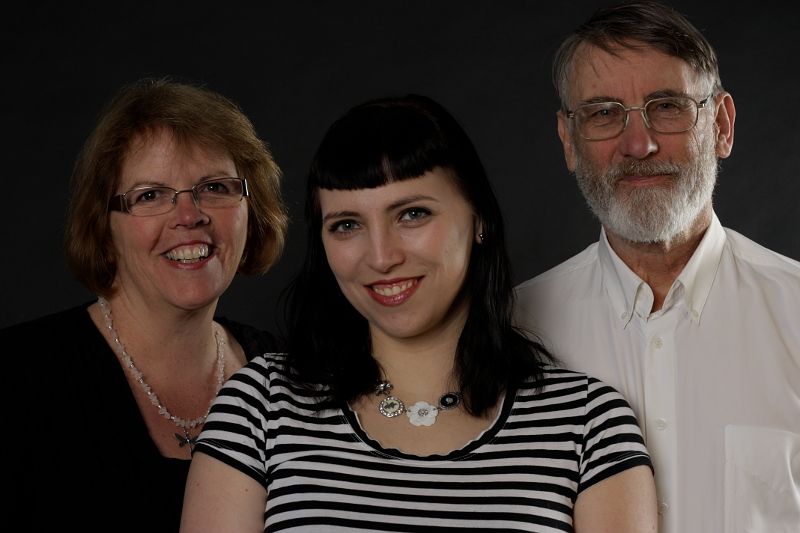 Joy picked this one.
As I had so rudely interrupted a visit from Joy's Mum, Ruth and her partner Stan by demanding that she come and play model for me, I obliged them by having a go at some family photos. They've turned out pretty good for a first attempt, I reckon.
One thing I've learned though - glasses. Watch out for the reflections off the glasses.