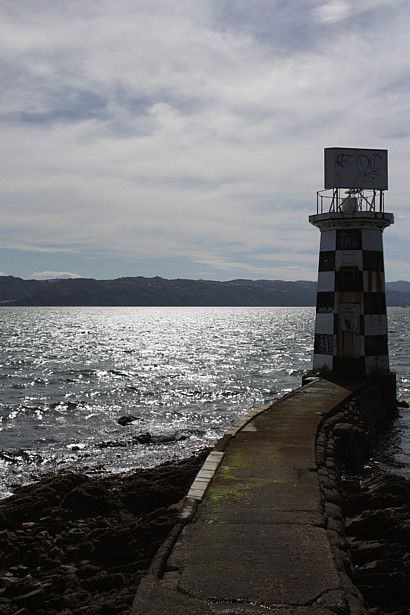 This is the northern most point of the Miramar Peninsular, which is on the other side of Evans Bay from my flat. You can see this light in many of the pictures taken from my windows.

Here I had to decide whether to turn back the way I came or keep going and commit to looping the peninsula. I don't do hills (yet) so over is not an option. I was feeling optimistic, and the wind was a northerly, so I've already done the upwind leg in getting to here. Fuelled with coffee and cake from the Chocolate Fish Cafe I decided to go on.

I think I'm going to be sore in the morning.