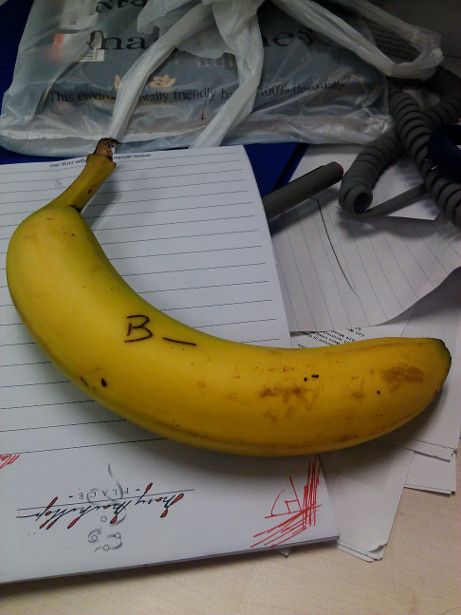 Leave a banana lying 'round at work, and it gets rated. No other fruit, just bananas. Personally, I think this mark is a bit low, as I prefer my bananas a little on the green side.
In other news, I pick up my new bicycle tomorrow! Wheee! I couldn't take it home immediately as I managed to break the brake lever on it while crashing in a foolish and ignominious manner when taking it for a test ride. Despite this, I am really excited to have a bike that doesn't eat the energy I am putting in to making it go forward. It's a
Giant Seek 2
, something between the elderly Avanti Montari I currently ride and a skinny-tyred road bike. Last season's model, so I got a bit of a discount.