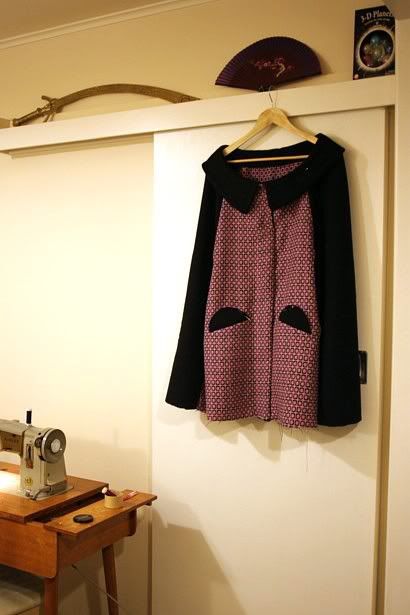 So, due to absolutely foul weather I didn't want to leave the house this weekend. I did, however have this little cape pattern I wanted to make, and surely I had some suitable fabric in stash.
Alas, no, it requires a bit over 3m and I have 2.5, in several different fabrics... It's turned out a bit mod, really. It's not finished yet - needs some big black buttons as well as hemming and finishing inside.
The only thing I don't like about this pattern is that it is unlined. Wellington being what it it is, a layer of lining provides an invaluable layer of windproofing.