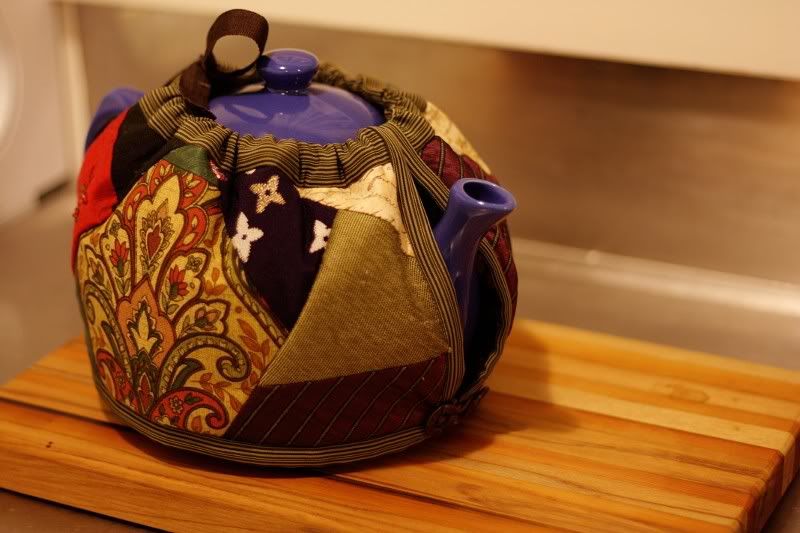 I'm not going to wear it on my head. Well. not unless it stops being so damned cold.
I don't usually do folksy, but I rather like how this has turned out. I made it at one of the many
craft and sewing classes being held at Made Marion
. I'm going to add a bit more bling to it, mostly in the form of antique brass and gold coloured beads/sequins, but mostly I'm just pleased it fits my teapot, which I forgot to measure. Fortunately it matched one of Maryanne's stunt-teapots.