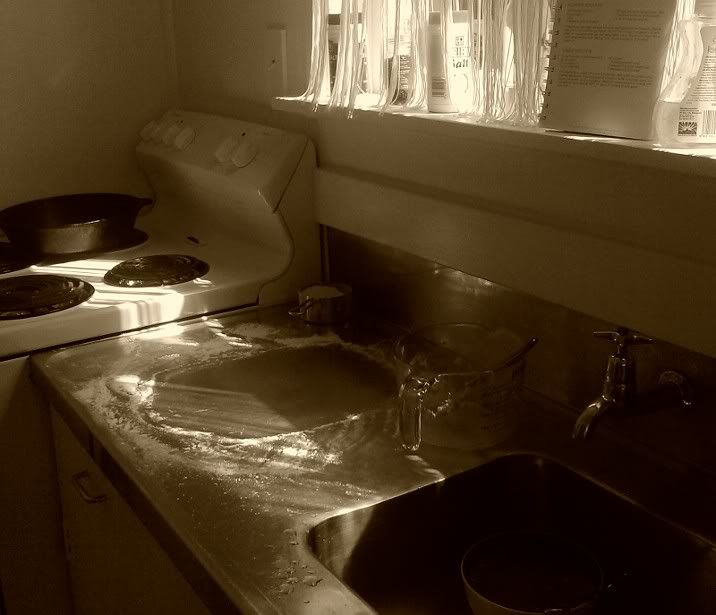 Kitchen, after making bread dough for pizza bases.

I discovered that the yeast, sealed in those little individual foil packets, was four years past it's best before date, so to be on the safe side I used two instead of one. Didn't need to, that stuff still fizzed up like anything, even after I stuck it in the fridge because it was going to be ready too soon. I think it was just happy to be free at last.

The pizza was delicious.