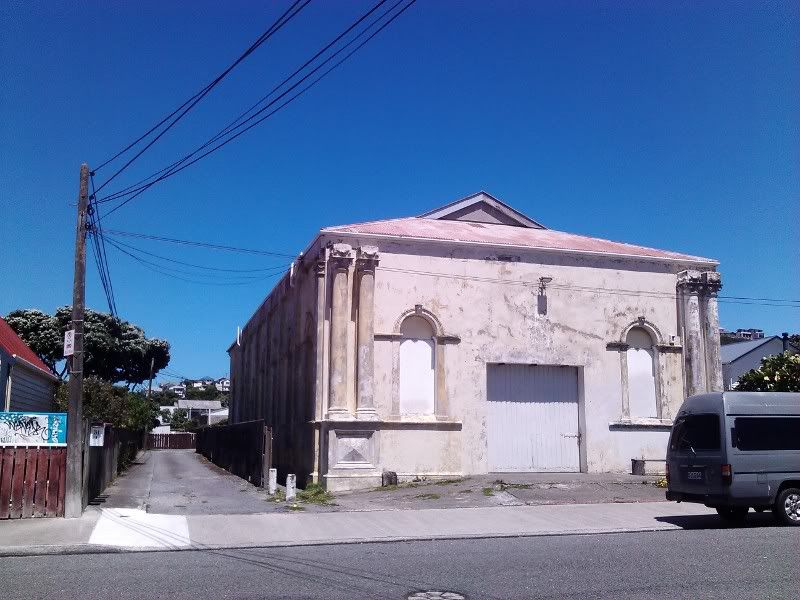 I have no idea what this building is. It's located in suburban Island Bay. Is it a defunct church? Old Masonic lodge? Warehouse with delusions of grandeur? Whatever it is, I'm fairly certain it's not for rent. Or at least not in my price range.

Most likely looking flat at the moment is a one bedroom place up Epuni St, in Aro Valley. There are a lot of stairs involved. If I'm offered it, I'll take it, but there are enough downsides that I won't be too upset if I'm not. There's no place to get the scooter off the street for a start, although I'm assured that I would not have to purchase a resident's parking permit for it.

So readers. Distract me from my house-hunting woes. What is the best place you've lived in? Or the worst?