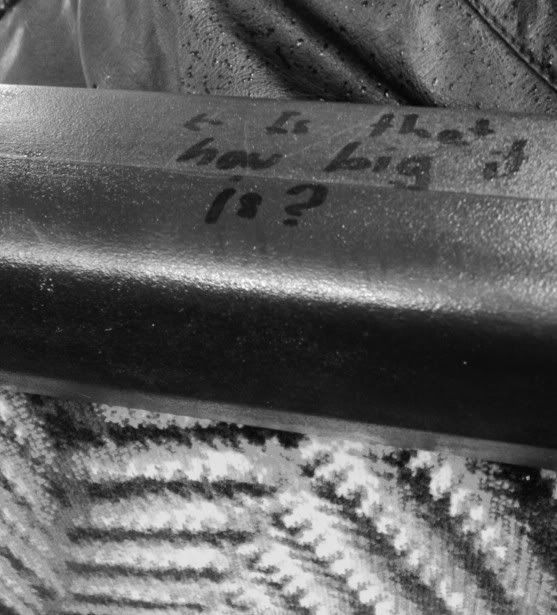 Bus seat graffiti. Dirty minds, the lot of yer.

In other news, flat hunting. There are a lot of crap flats out there, yo. Also, why should I need four referees, excluding my current manager at work and my current landlord to apply for your cruddy flat?. That seems ... excessive.

In other other news, many thanks to
vernacularity for his help in getting my bike into usable condition for the time being. Yay for random people off the internet.