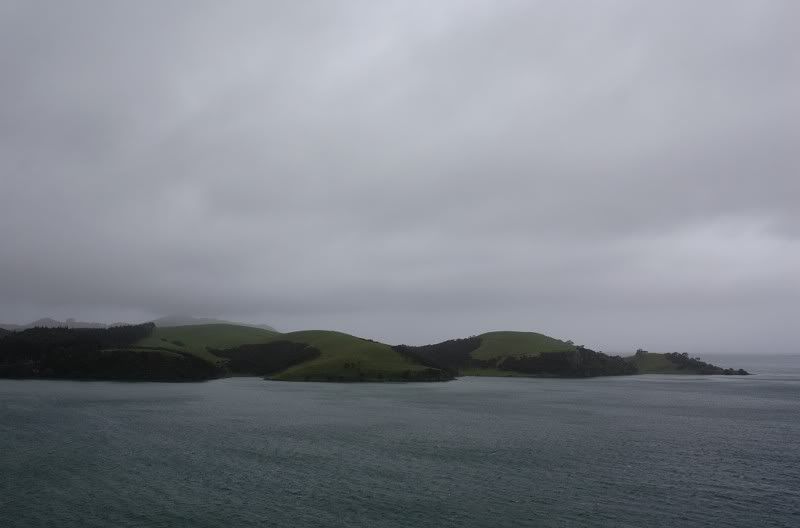 What a dismal picture. Life's a bit like that at the moment. I've just had a message from the agent who acts for our landlord saying that they don't want to renew the lease, which is unfortunate for my flatmates since they don't want to move out, and unfortunate for me because it means that we have to have the place ready for a final inspection when we do move. It's just another stress on top of the rest of the moving stress.
Added to that, the centre stand on my scooter has broken, and I can't get hold of my mechanic. I'm guessing he's away on holiday. Unfortunately, so are Joy and Garth. Garth, Joy's partner is also a motorcycle mechanic, and would no doubt be happy to take a look at the thing.
Anyway, to make up for the low level crap that's happening in my life at the moment, I am making decadent pyjama pants. What, you may ask, makes pyjama pants decadent? The fabric, mostly. A 70/30 silk/cotton blend with a black and white deco-ish print. Mmmm.