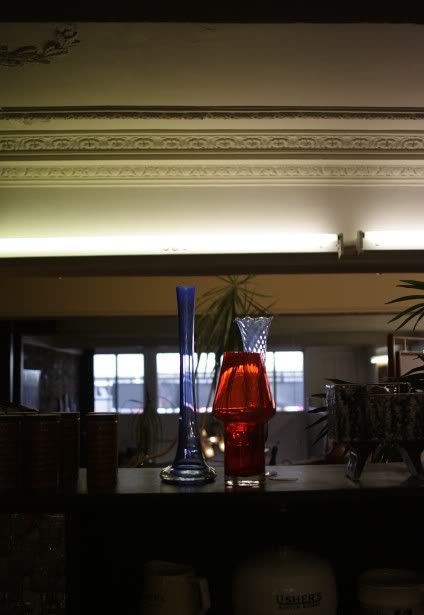 Hunters and Collectors, Cuba St.
In other news, after the Awful Flatmate saga of earlier this year, I promised myself that I'd be moving out of a flatting situation and into a place by myself when my current lease is up. Well, I've informed the current flatties and the landlord's agent, the flatties have found someone to take over the lease, and I'll be looking for somewhere else to live come mid-February.
I'm now having occasional panicky attacks of "Arrrrg omg whatamIdoing", mostly brought on by the fact that I am not actually able to
do
anything right at the moment except wait until I get back to start flat-hunting in earnest. In the mean time, if any of you Wellingtonians happen to find out about a not-too-expensive one or two bedroom place, not a studio (I'd like to have friends over without inviting them straight into my sleeping quarters), not too far from the city, let me know, 'K.