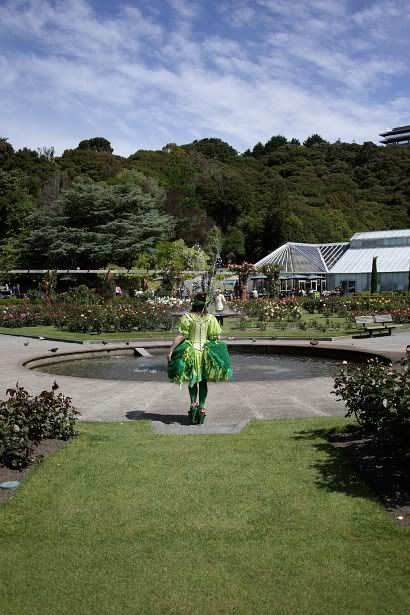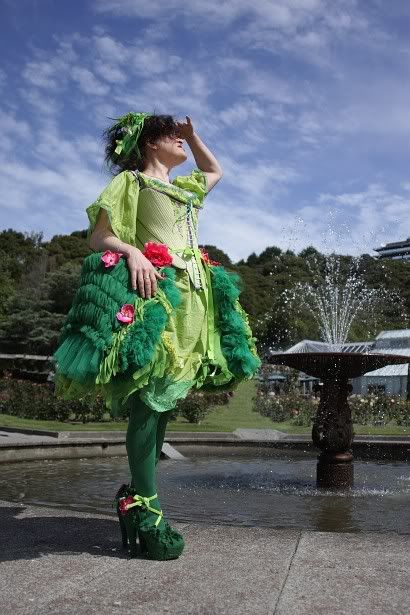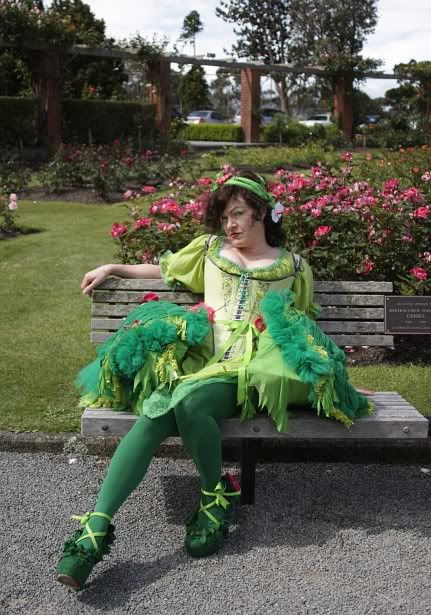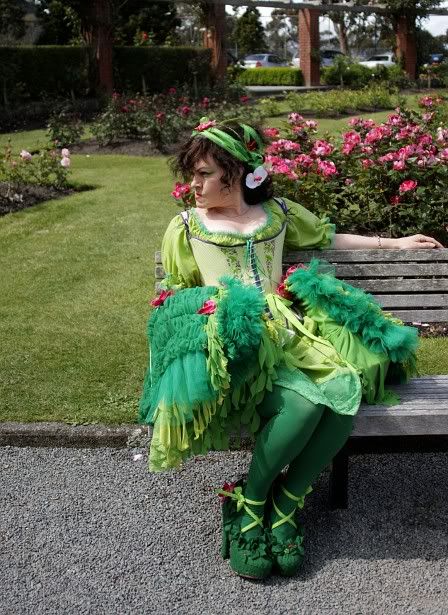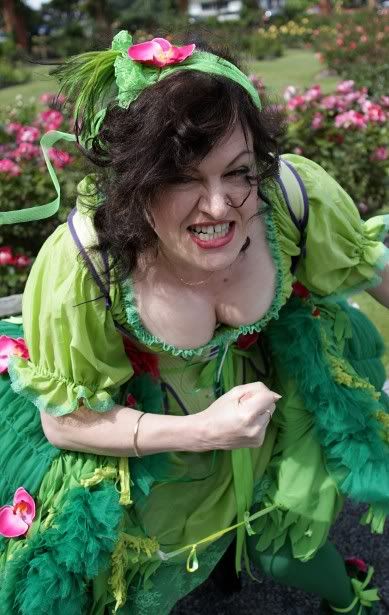 Planning World Domination, one formal rose-garden at a time.
This was Kelly's costume for the
WoW
after-party, an 18th C take on Poison Ivy. Like all good supervillianesses' outfits, it consists largely of period-correct underwear. The stays and panniers are the foundation garments for the
Pet-en-laire
I've photographed her in before.