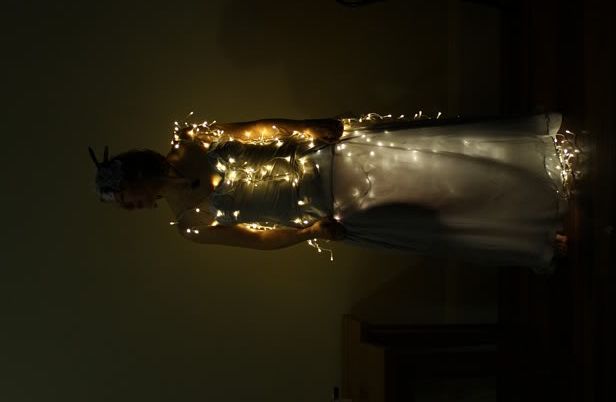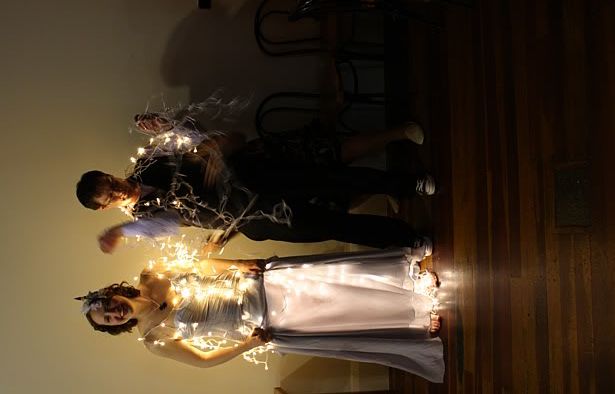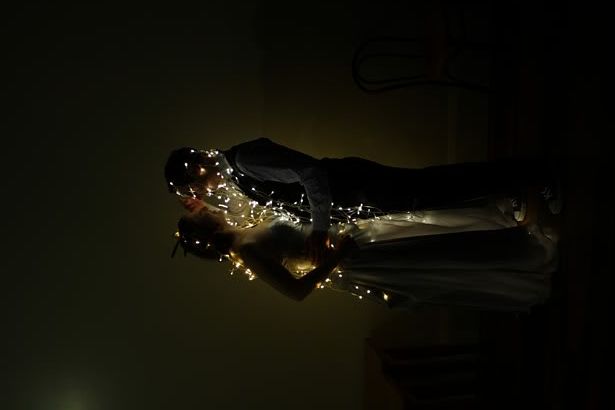 Throughout the making of the wedding dress, we threatened to put Shell in a tacky frufru meringue of a dress, decorated with flashing fairylights in the shape of birds. There were even designs drawn up, thus:





At the end of the reception, while taking the decorations down, we carried out this evil plan, and I think, got the best shots of the night.

And that's it from Shell and Richard's wedding. I'm pretty happy with how the photographs came out.