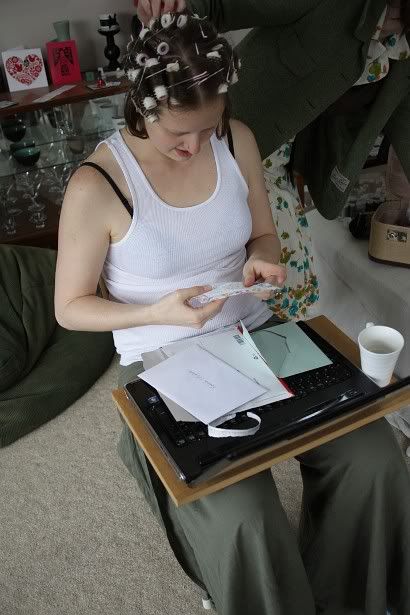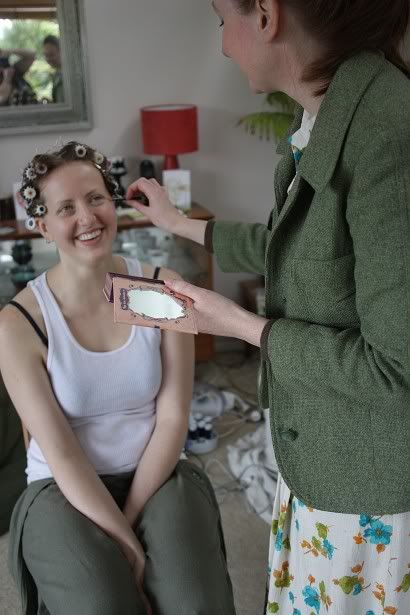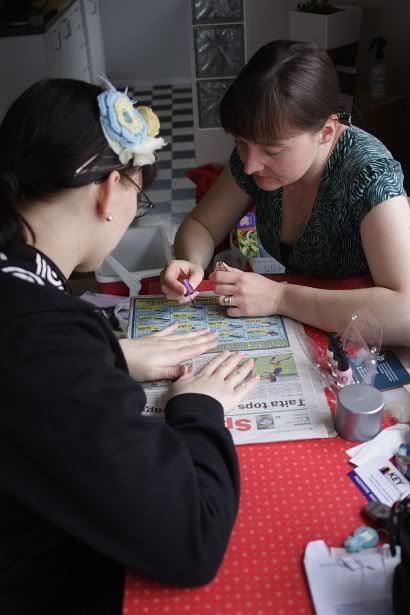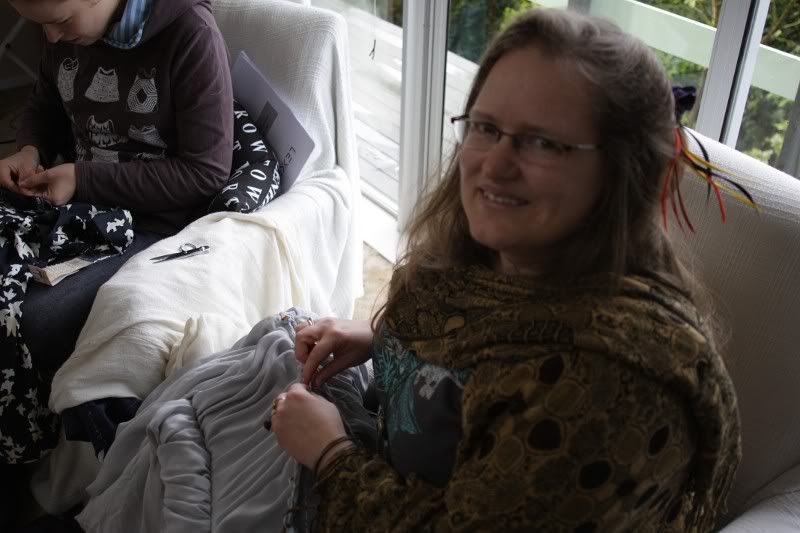 For once it's me doing the last minute stitching.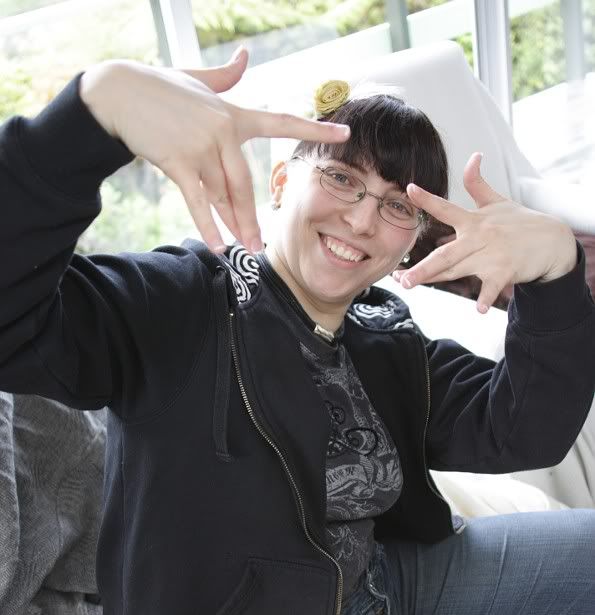 Joy truly is a Westie at heart, despite the french polish job.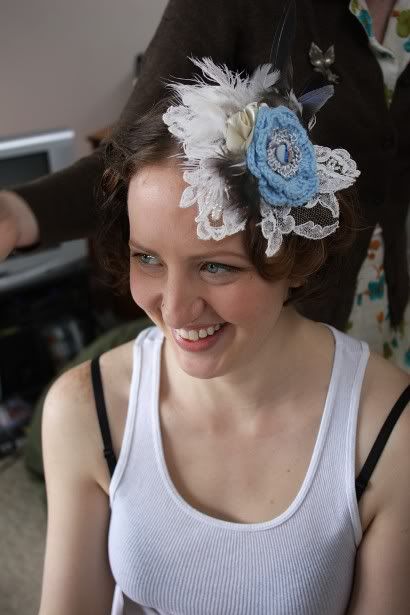 Shell's fascinator had pieces from both her mother's and grandmother's wedding gowns in it, as well as kereru and bluebird feathers.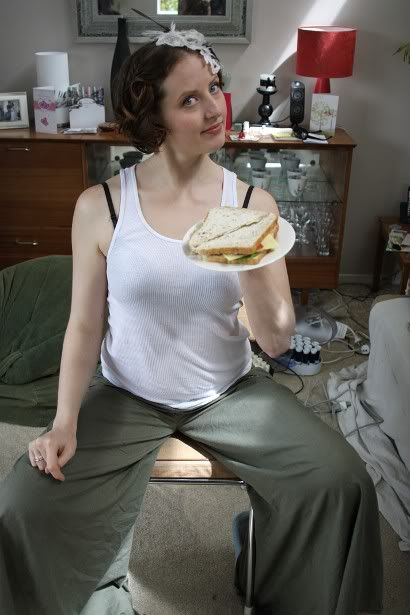 Sammich first, then dress.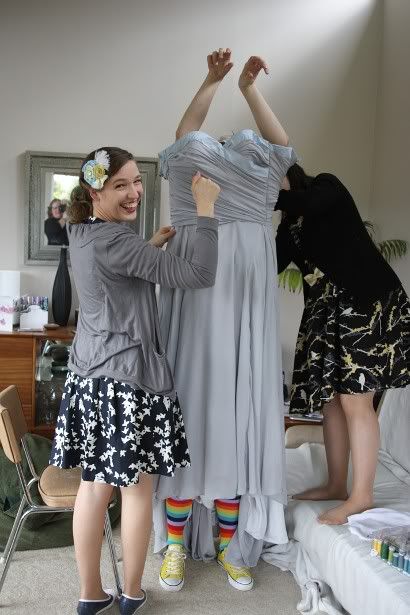 We were only a little bit late getting to the ceremony site, too.