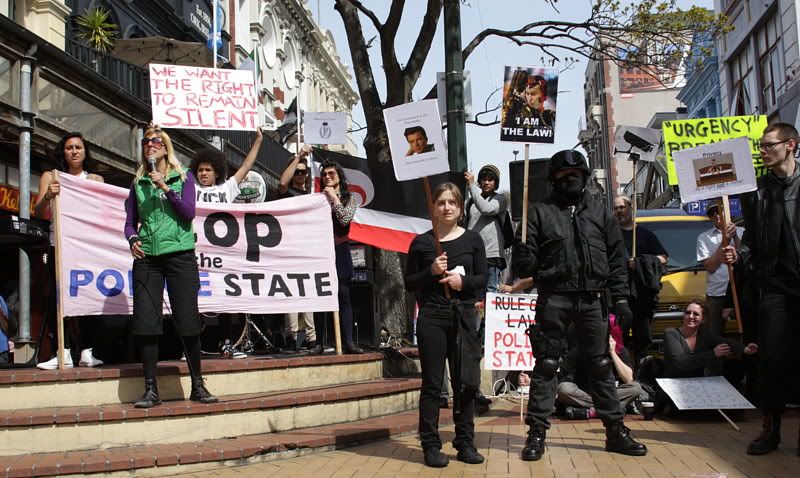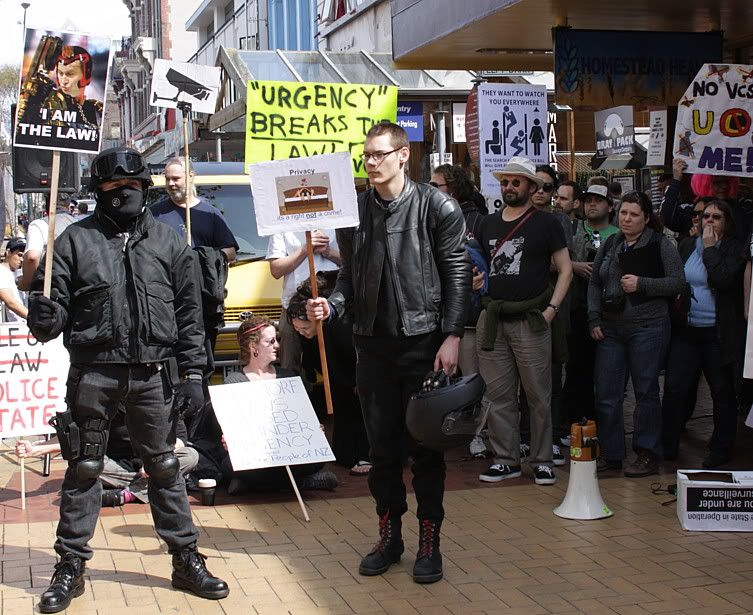 Gathering in Cuba St.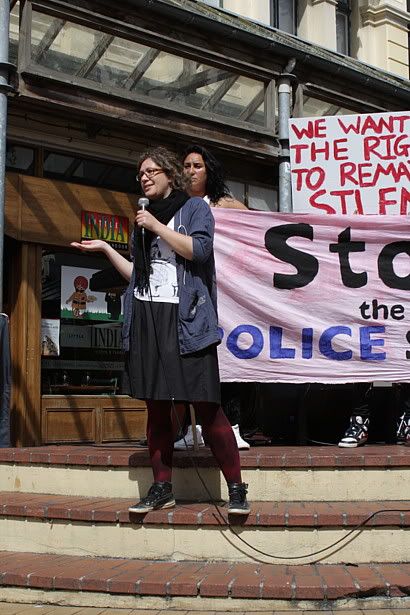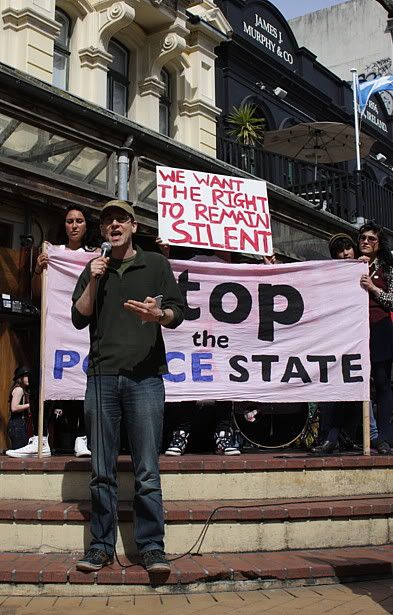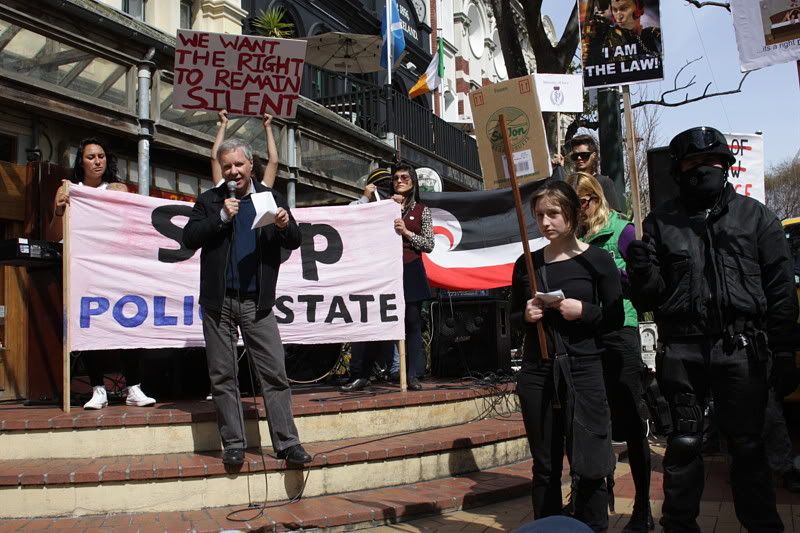 Speakers. I didn't catch the name of the woman or the first man. I believe he is a lecturer in law at Victoria University. The second man is Green Party MP Keith Locke.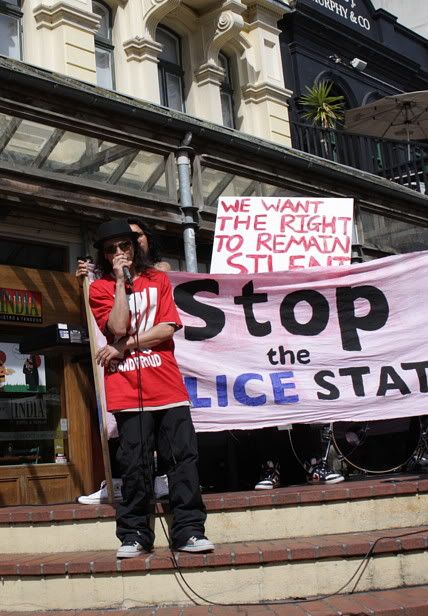 A rapper covering some anti-police track or other.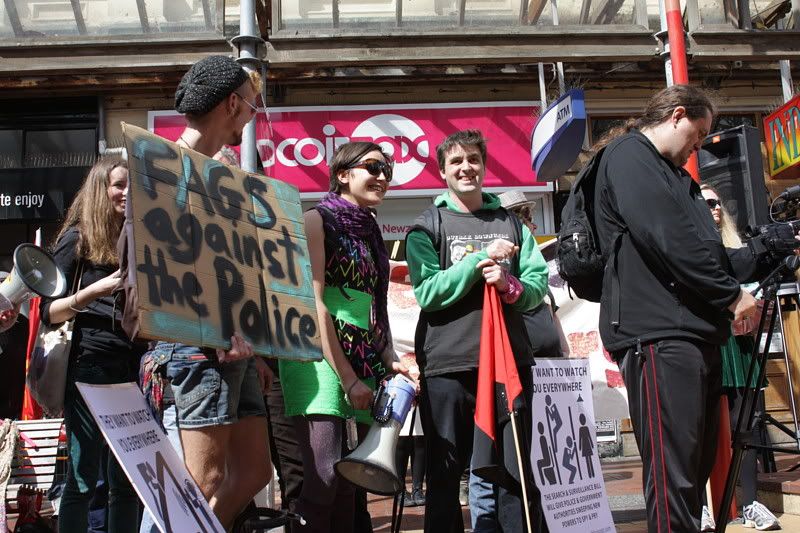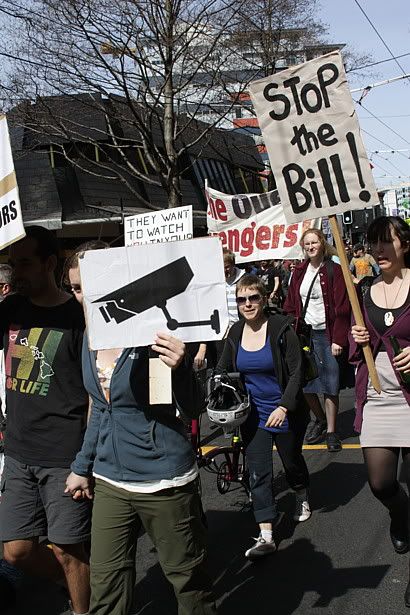 And we set off to the police station, Parliament not being open or occupied on a Saturday afternoon.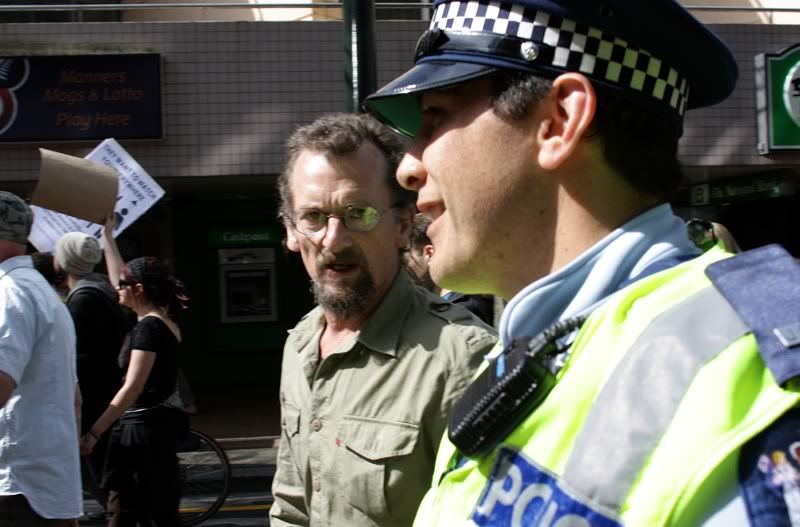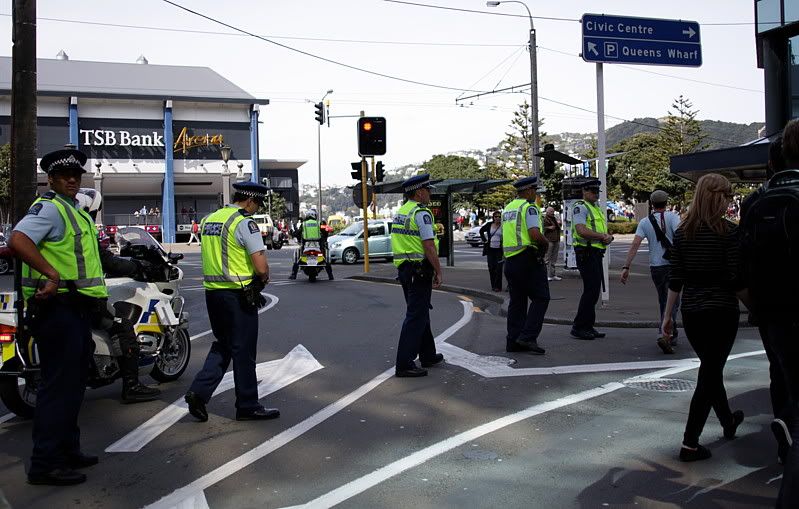 The police were reasonably relaxed at this stage. They were stopping traffic for us, possibly to minimise the length of time we were in the road. The policeman in the close up apologised to me for getting in my shot. I said "Mate, you are the shot" and he replied that if he'd know that he would have smiled. In turn I apologised for the anti-police sentiments that my fellow marchers were chanting, and explained that that wasn't why I personally was there. He in turn pointed out that he was there to keep us safe, which I was wiling to believe was at least part of his job.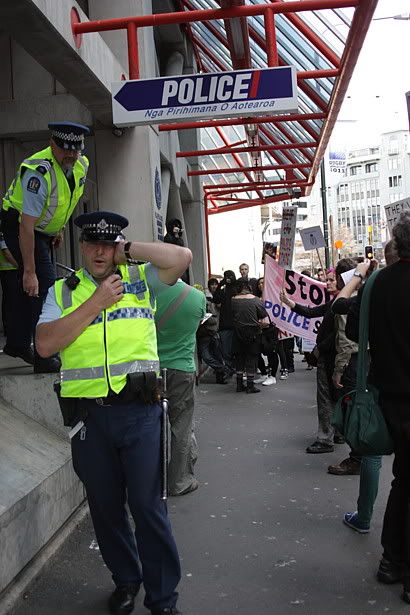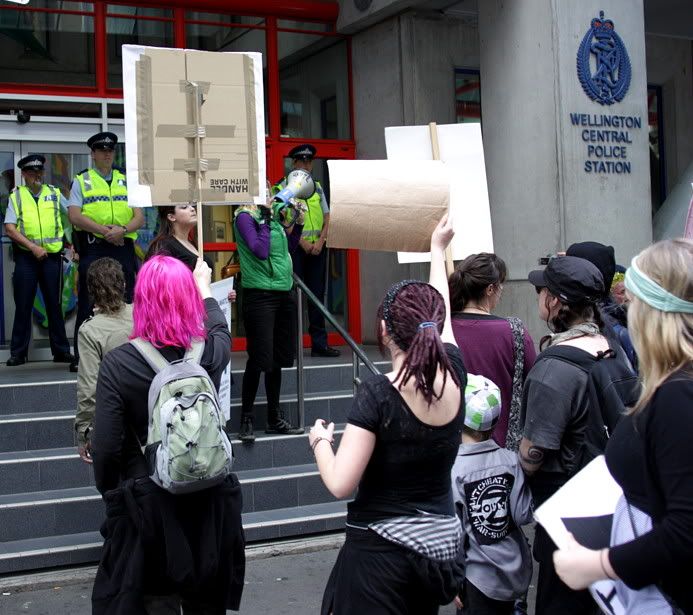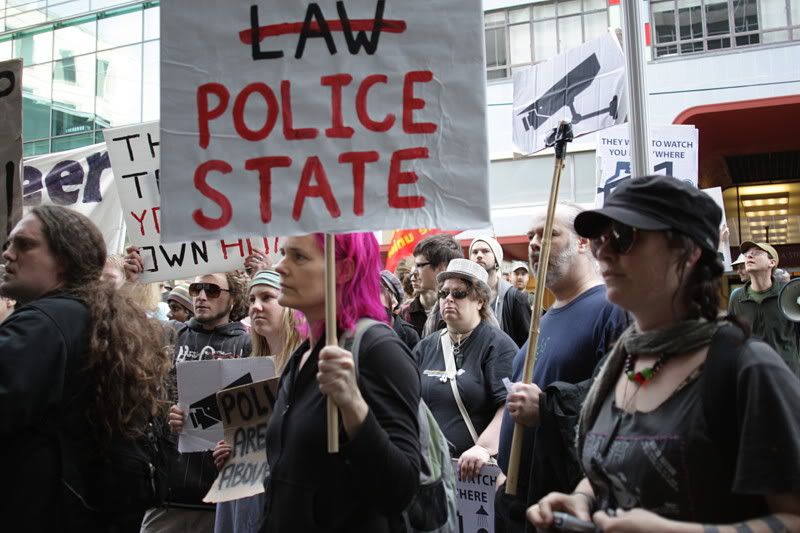 Re-congregating at the central police station, for some more speeches and chanting at some unfortunate but staunch police officers, who were unlucky enough to draw a Saturday afternoon shift. I begin to wonder what this bit is supposed to achieve, and figure that these police have no power to change what needs changing, even if they wanted to, so I might as well push off.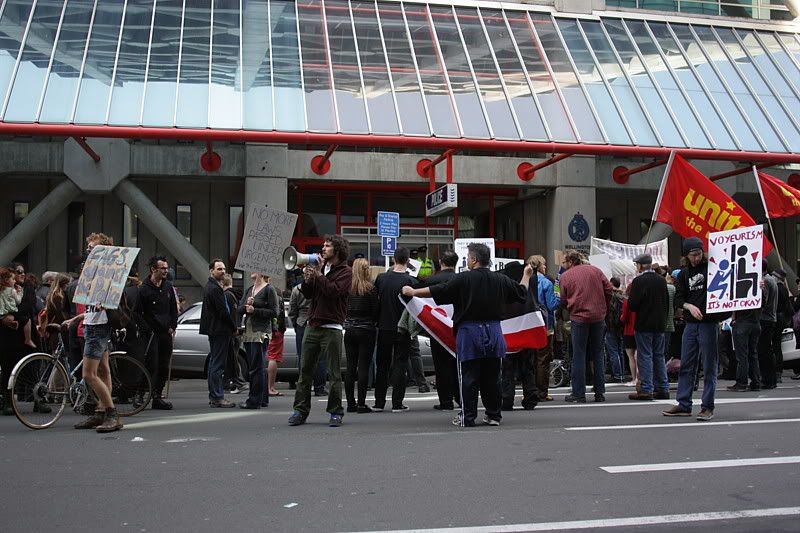 After I left apparently the protest carried on to Civic Square, which was full of Rugby Tourists. At this point the police decided that the protesters really shouldn't go that way, and there was some confrontation. The protesters eventually pushed through and went on down to the waterfront.
Things I didn't appreciate - certain protesters taking the opportunity to express their loathing of the police. The police do a hard job amongst nasty people who generally hate them, and occasionally develop some pretty bad attitudes to power and guilt. That is why we don't let them be judge, jury and executioner as well. So those in positions of power in the police are in favour of this bill. This time they're wrong, but they're allowed to be.
The "Yay a protest, what're we protesting about today" crowd. I found myself resenting these people for misrepresenting and diluting my message, damnit
The woman who yelled at us from the bus stop to Get A Job. Ma'am, I have a job. So do many of the people here. We also are educated and informed about What The Government is Up To, and we don't like it.
I bet you're just the type to vote for that nice Mr Key because he's going to get Coro Street back. :P
The whole experience left me feeling a bit meh really. At least I can say I tried.