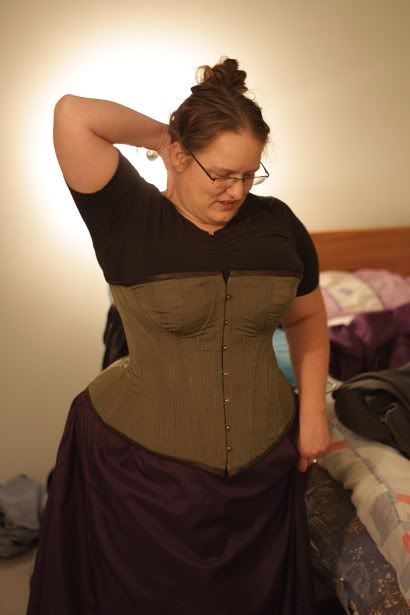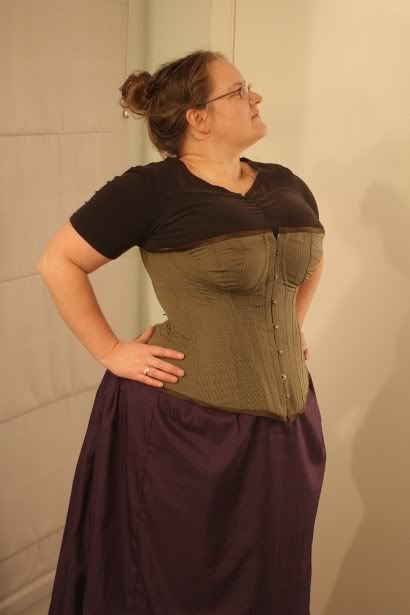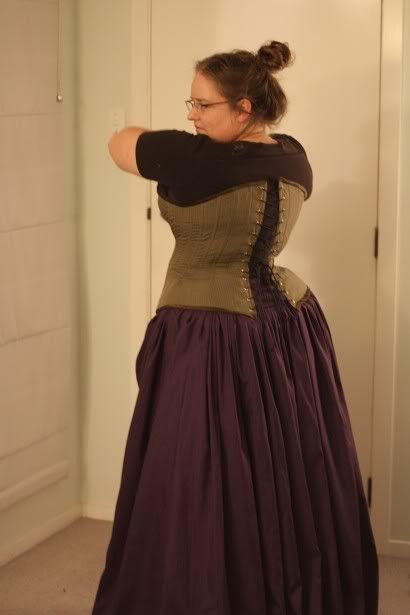 An era which is the right shape for me, I think.
Kelly is being guest photographer for today's pictures. Far easier than trying to do it myself. This is the newly completed hakama-silk corset. The skirt is one I improvised* some time ago to go with the purple corset, but it's turned out quite well. There is a green one in process to go with this corset - the French fan one.
*Sewed into a tube, pleated the back until it fit my waist, shaped it slightly at the side seams.