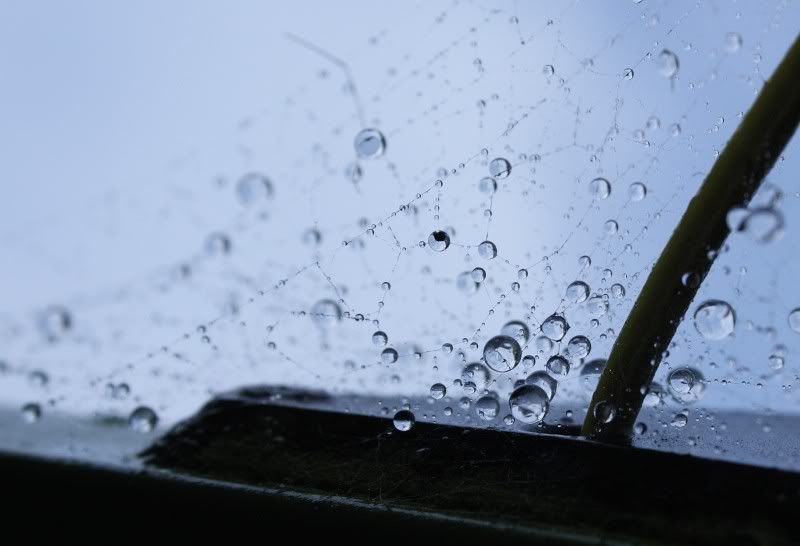 I imagine it comes as a great disappointment to most kids to discover that clouds are not bright, fluffy, bouncy marshmallow things suitable for leaping onto and sinking cosily into, but are instead still, cold, grey and above all, uninvitingly damp. It has been just such a day of cloud here half way up Brooklyn hill, and all of the small scale structures in the garden have accumulated a weight of large droplets, undisturbed by actual rain.

On the upside, I have cleaned and vacuumed, washed my bedding, archived my photos, defragged my hard drive, ordered buttons for a coat from Treasurecast and boning for another corset, cut the lining for said corset from a heavy buttery cream duchess silk satin. Scary $/m but, I think worth it.

I also listened to Matinee Idle, but am not sure that should be mentioned lest people start questioning my taste.