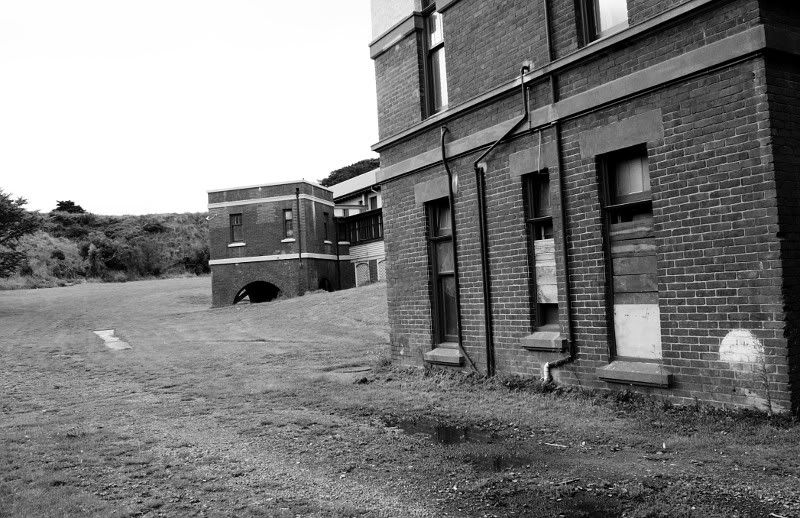 ... yeah, right.
On a random afternoon wander, Blair says "What's that place".
"the old Fever Hospital" I reply. "Wanna go up?"
Its a long way. We have to go 'round bits of the new hospital, the back entrance of Government House and past the reservoir with Wellington painted on in huge rainbow letters.