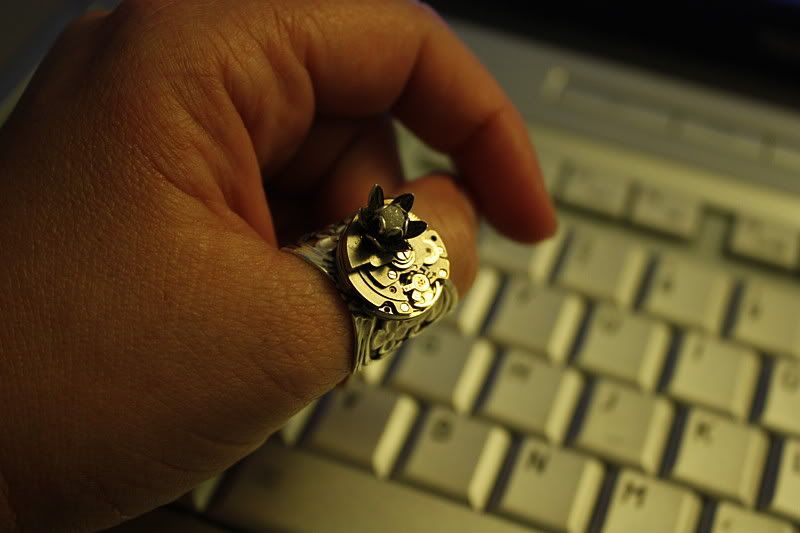 This small piece of steamy assemblage was made by my friend Nini. She is currently donating the proceeds from her Etsy shop,
Things Unseen
to the Red Cross Christchurch Earthquake Appeal, so if you like such things please see if any of her items strike your fancy. This one unfortunately is no longer for sale - I bought it on Sunday at the picnic.
Also supporting the Christchurch appeal are a group of
iPhone app developers
who have put some of their wares up for grabs.
Actually, the idea generalises. JPMorgan Chase & Co have estimated that the cost of the earthquake could be up to 16 billion $NZ - for reference our last year's GDP was ~179 billion $NZ. Although a lot of the damage is covered by insurance, including overseas re-insurance, this is going to hit the entire country in the economy for years to come. So if you'd like to help - Buy Our Stuff. Treat yourself, your family and friends to a roast leg of lamb, and/or some cheese, NZ produced fruit and veg, or a really good Central Otago pinot noir.
And feel free to boost this signal.
ETA: Just had a wee one here - magnitude 4.5 at 40km deep, rattled the people more than the crockery I think.