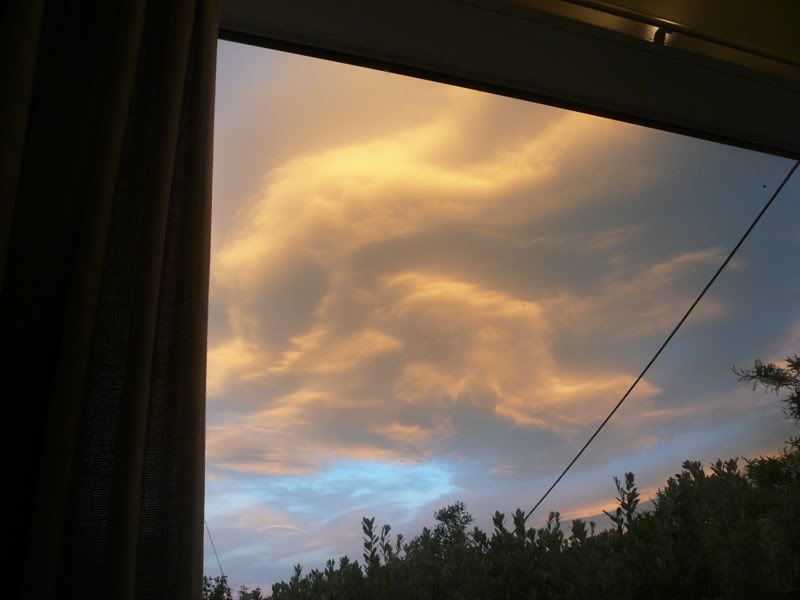 I did go outside, but I think this first snapshot is the best one I took of these clouds at dusk.

In other news, the Mystery project shoot occurs on Saturday. I need a big black backdrop for it, so I hit upon the brilliant idea of hiring the Newtown Community Centre Theatre. I have shot there before and best of all, it comes complete with lighting rig.
Now I'm just feeling the niggling paranoia that none of the people I've asked to help will come. It's like that dreadful 1/2 hour between the time stated on one's party invitations and when people actually show up. It is just paranoia, I'm sure.