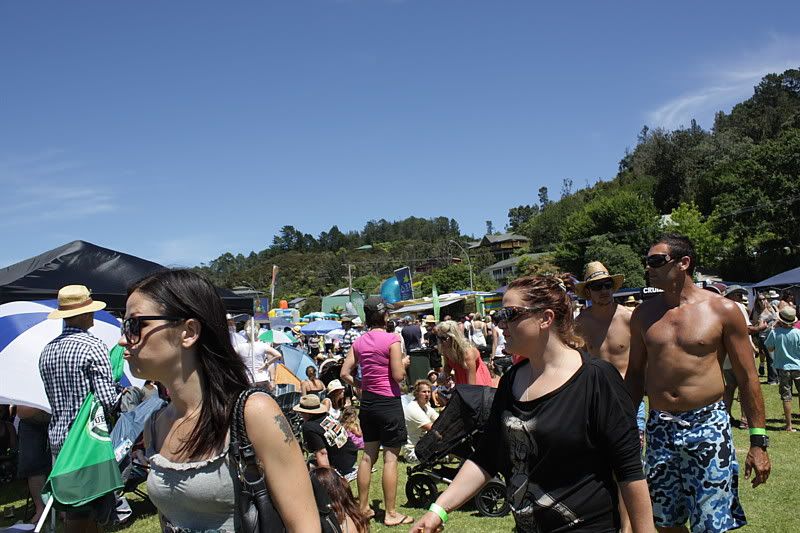 Heaps of people. Beautiful day.
Paella and crepes
The beer queue.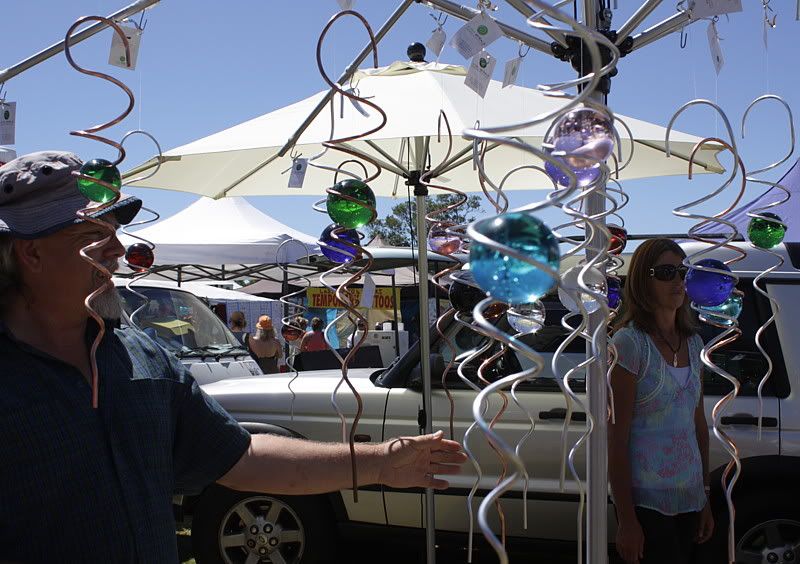 Decorative dangly things
Soap and massage oils....
Parasol.



Tairua Primary school manages to do most of it's fundraising in one fell swoop before school even starts by hosting and running the Tairua wine and food festival, through admission, selling wine and beer glasses - you have to have an official glass in order to purchase alcohol - and hiring out stalls to food and craft vendors. Good for them.