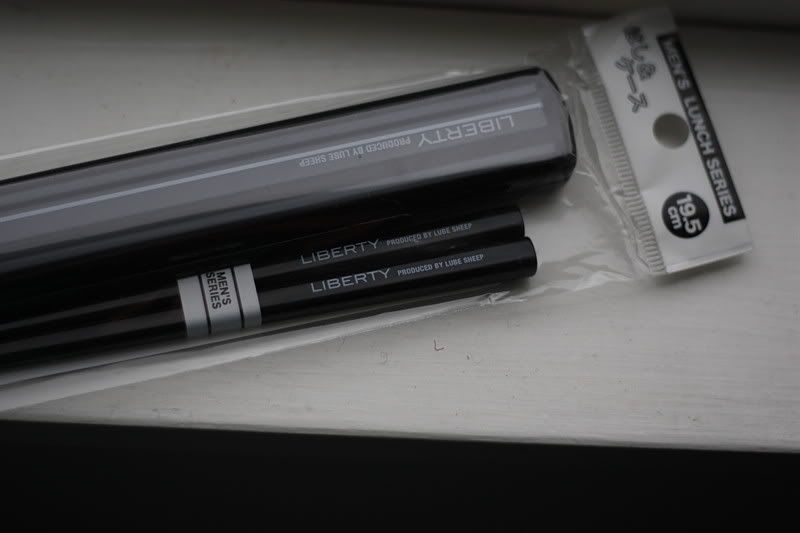 Japanese culture is frequently strange to people with a Western European heritage, but I do not believe that Japanese manufacturers and exporters are stupid. They must have realised by now that putting random English words on their products frequently leads to hilarity.
So I have a theory. My theory is that Japanese manufacturers are hiring native speakers of English with rather... basic senses of humour - I suspect either 12 year old boys or second-year Engineering students - to come up with slogans such as the one above. People like me then buy the product in order to take it home, photograph it and blog about it. Voila, another set of chopsticks with rather nice matching carry-case sold.
Ya'know what? The strategy's working.
(If anybody has a use for a pair of fine black plastic Men's Lunch Series chopsticks with matching carry-case, all emblazoned with the words Liberty, produced by Lube Sheep, please, let me know in the comments.)