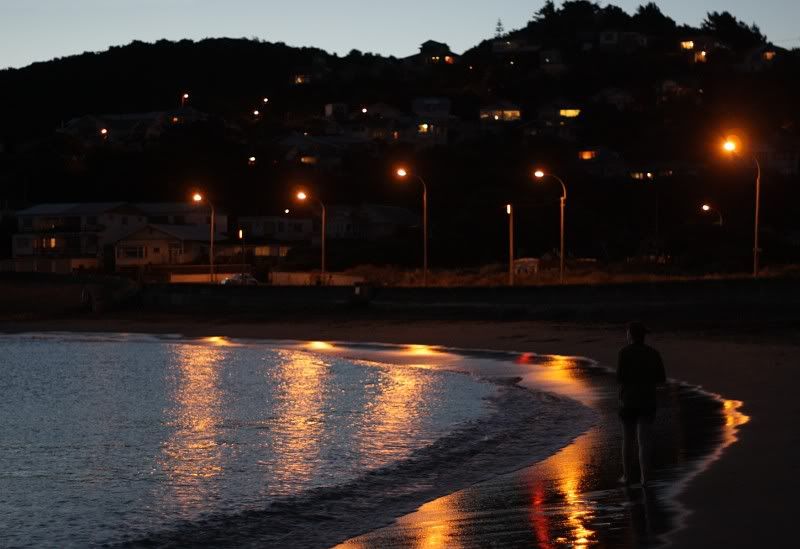 The undefined edge of the ocean at the undefined edge of the day. It must be fractal or something.

In other news, I am tired and feeling a little down. Maybe I need some vitamin B, or some sleep or something. For once I am all set for hugs.
I also haven't seen the Cat Who Is Not Our Cat for several days. I hope she is OK.