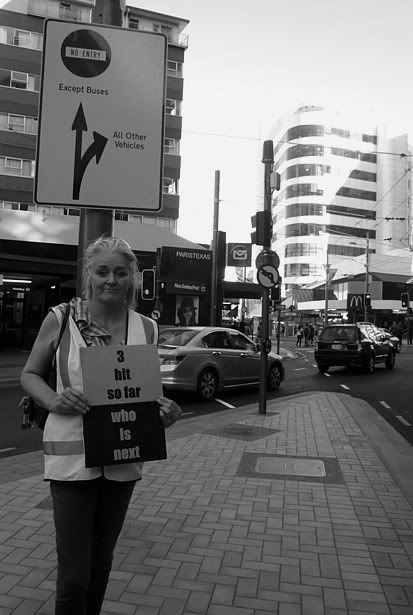 The result of a highly questionable town planning decision,
three people have been hit by buses
rerouted down what used to be a one way road and a pedestrian mall. This woman is one of many who protested the change. I don't know what she's hoping to achieve now, but she did remind me to be cautious.
Stay safe, Wellingtonians. Look both ways.