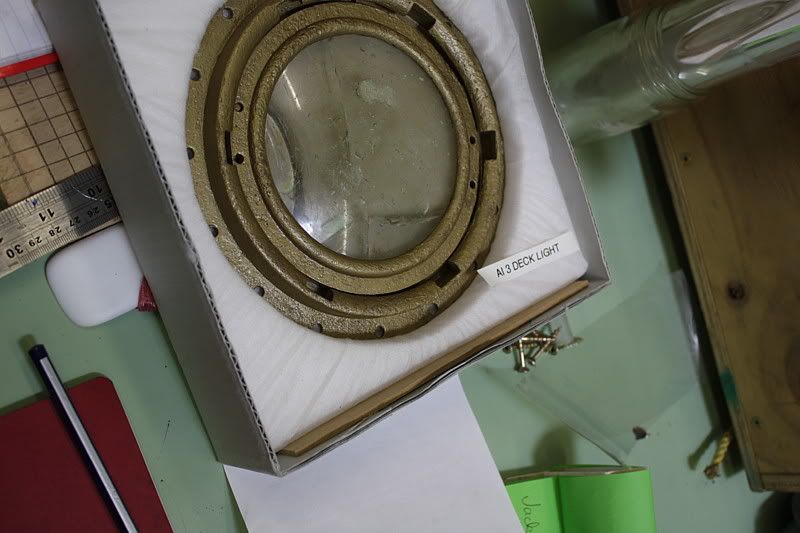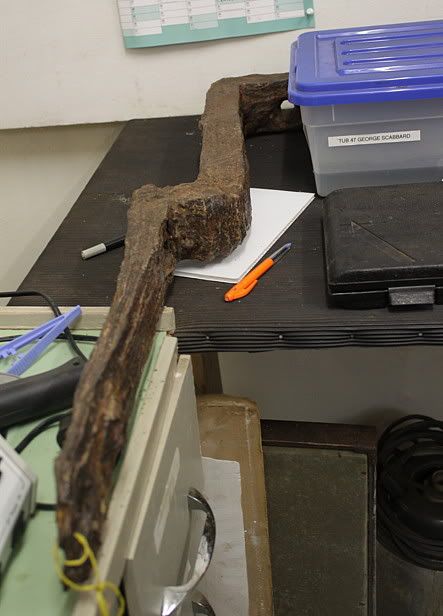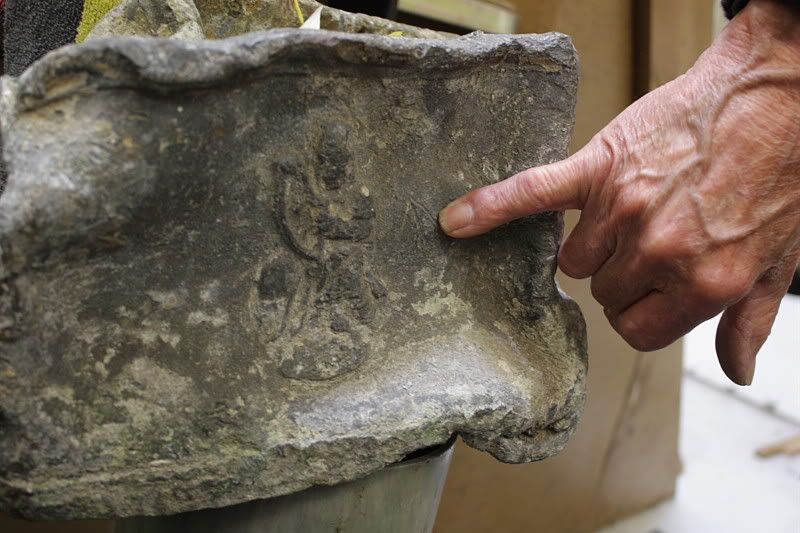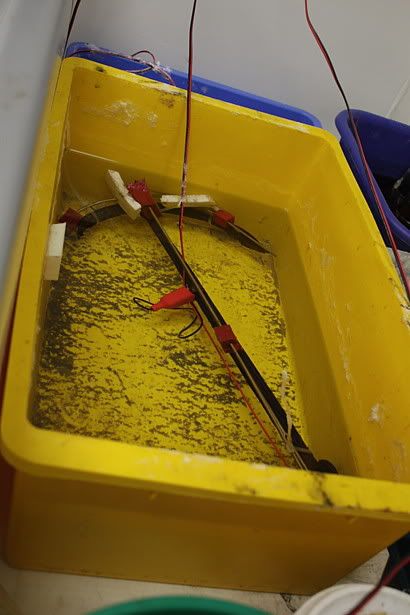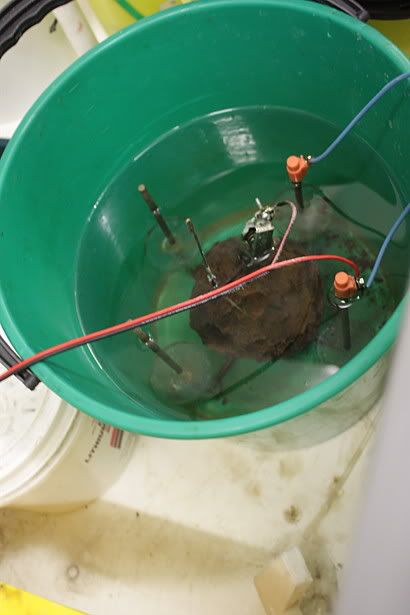 Below decks on the starboard side of the Hikitia is a compact marine conservation lab operated by the
Maritime Archaeological Association of New Zealand
. The pictured artefacts are from a wreck off the Auckland Islands, from top to bottom, a deck light, a knee, a lead cistern with a decoration of a person playing a small harp, a small boat anchor and a mortar ball. The anchor and mortar ball are undergoing a slow electrolytic process to remove chlorides from the iron.
It was hoped that the wreck was that of the
General Grant
, but unfortunately the deck light and cistern are more consistent with a British built ship.