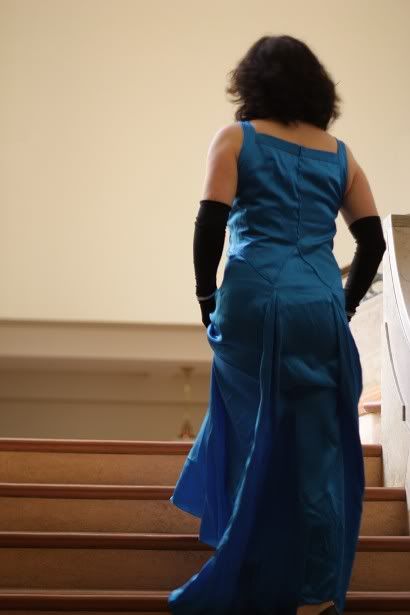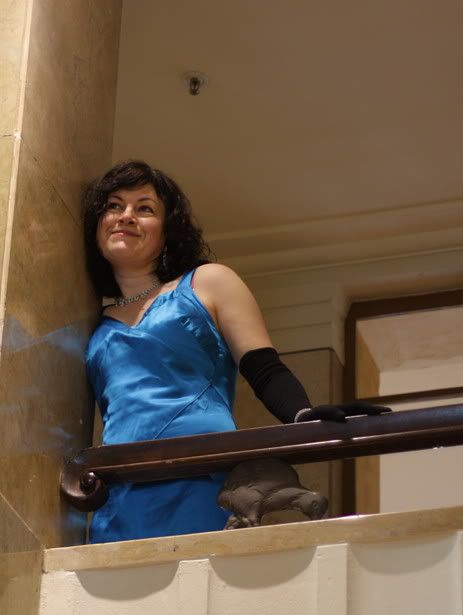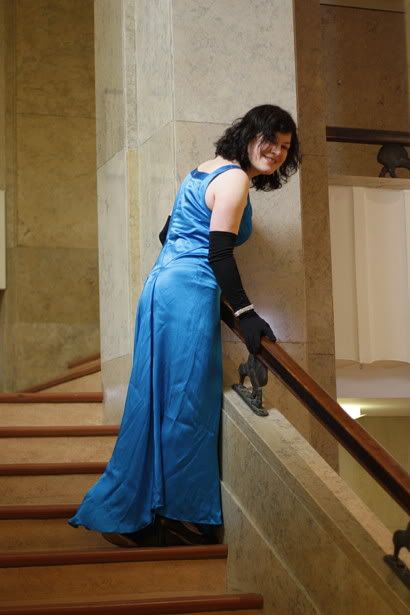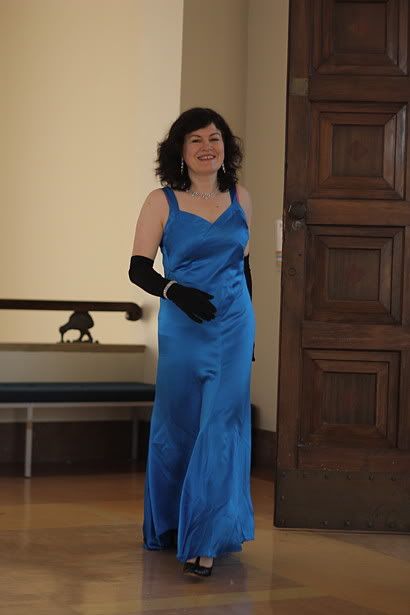 The notorious Vintage Vogue 2241, an original 1931 design. To quote the Dreamstress "2241 is notorious for being difficult to adjust, fussy to put together, making no logical sense as a dress or a pattern, and (worst of all) looking like a sack when you do figure it out, unless you happen to have the approximate figure of a snake."

They seem to have made it work though - and that colour is great on her!


We also loved the kiwis holding up the bannisters in the old Dominion Museum building.