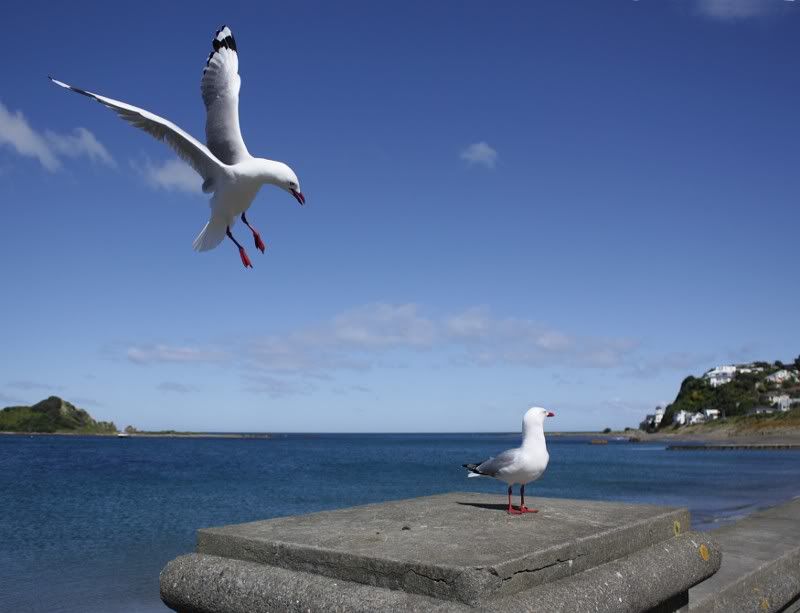 Unsuspecting seagull is unsuspecting...

In other news, I am no longer dating the boy. He's lovely, and he says I'm wonderful, seriously, everything worked, conversation was great - smart and funny, similar tastes in just about everything - but no chemistry. We both came to this conclusion independently and pretty much simultaneously, which was odd, but nice and really easy. I think I've made a lovely friend.
My current theory is that a guy has to smell right and that's not something you can ascertain over the internet - yet.