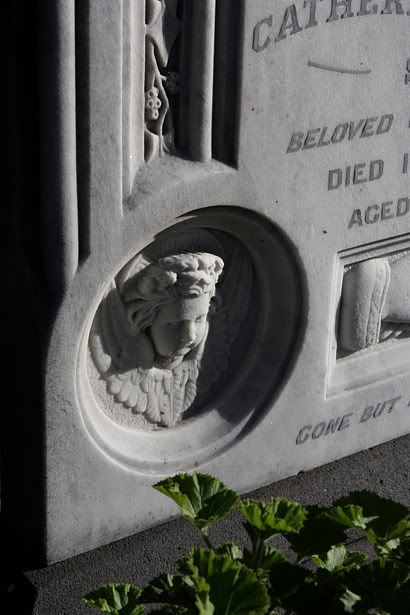 Something from the Bolton St Cemetery.

I did manage to sleep quite well last night, mostly by not going to bed until much later than I was intending to. I still managed to be mostly awake at work today. Mostly.
I took the scooter in to my mechanic this morning - it will need three panels and the tail-light replaced. The guy who ran into me rang pretty promptly this morning and after a certain amount of phone tag between him, me, his insurance and my mechanic, everything seems to be under control.

In other news, performance tomorrow night. I'm looking forward to it - love the music, love the costumes, the choreographies have come right. It's going to be fun.