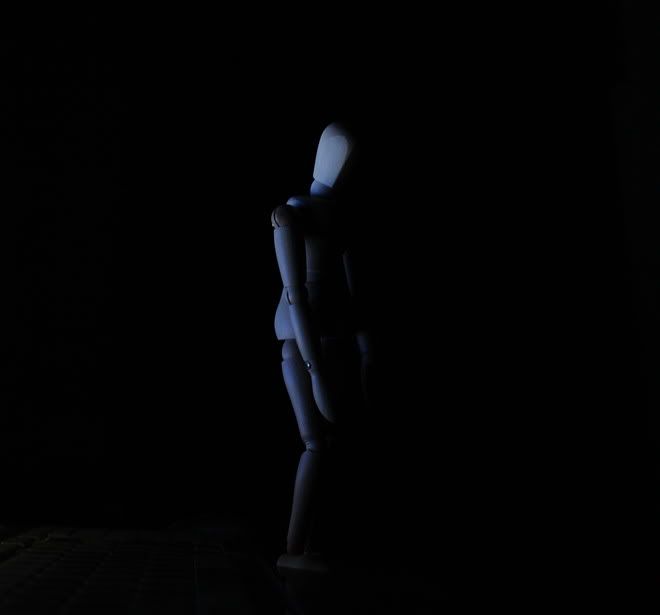 I thought I'd enlist Disco Bob for the next WPS topic - Emotion. I was trying for "Dejected" but I seem to have actually achieved "Menacing" instead, which isn't really an emotion.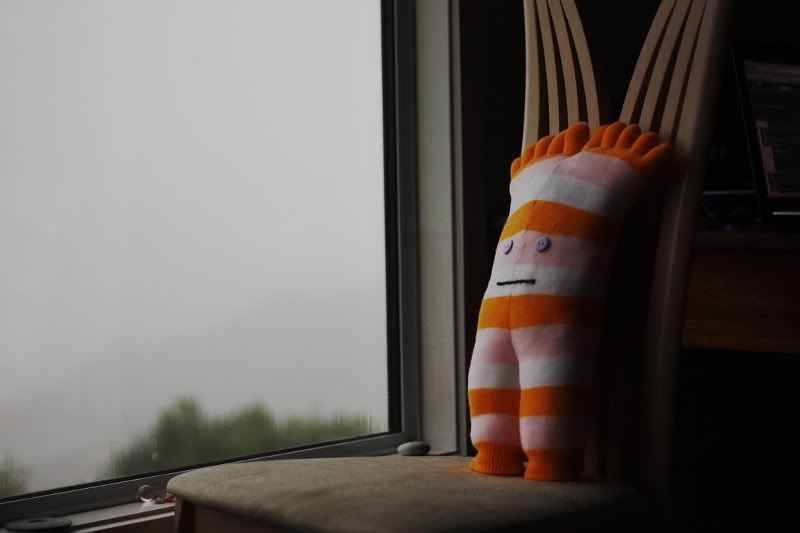 Maybe I should go with Sock Monster, who seems to have more talent in this direction, and has achieved a whole seven comments on
photographers. Or, ya know, use actual real people.

In other news, who's great idea was it to bead seven metres of hem. Oh yeah, that would be me. (It's taking about one hour per metre.) Also Happy Solstice all! Yay for days getting longer!