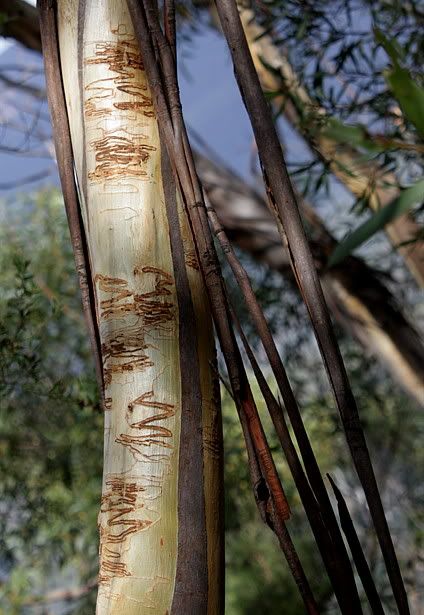 The scribbles of the Scribbly bark gum are caused by the lava of a moth which burrows between the wood and the bark of the tree. The trails get bigger as the lava gets fatter, and form these rather aestheticly pleasing patterns, which rather unsurprisingly show up in the work of a lot of local artists.
In other news, the results from the WPS projected image competition judging were presented tonight, which included a potted critique of every image entered - 80 in the open section alone! The poor judge must be exhausted, but it was an educational experience. I wish I'd taken notes! My images didn't place, but he did have some pretty nice things to say about
Concentric
. IIRC, "very zen" and "makes me ask questions" were amongst them. I'm delighted with that.