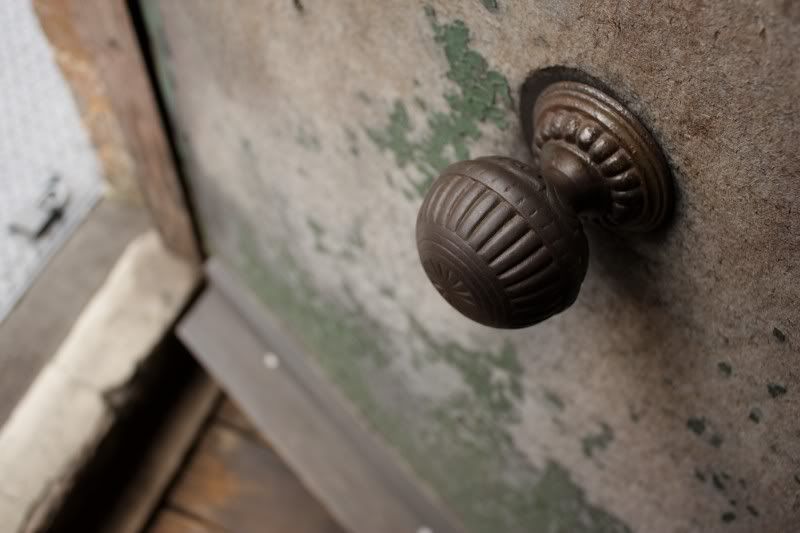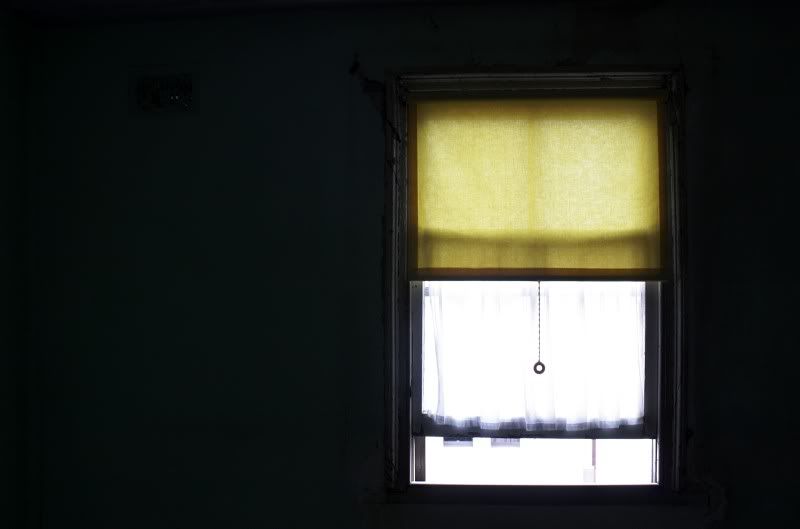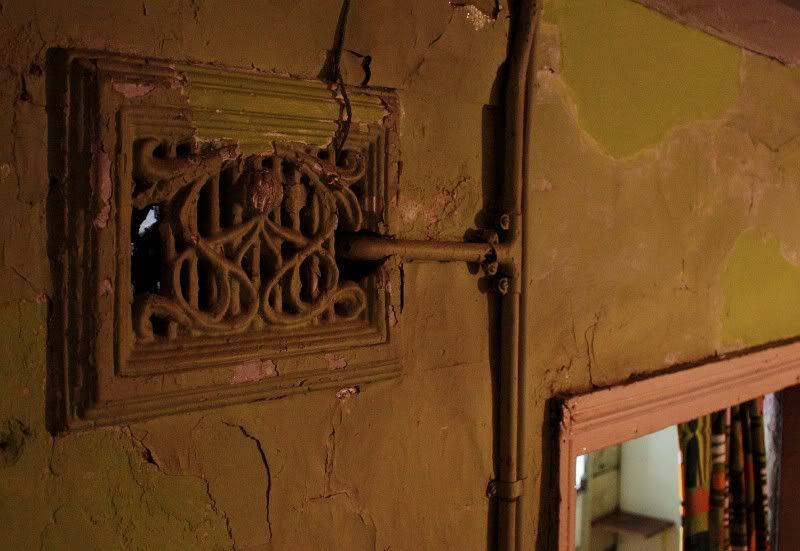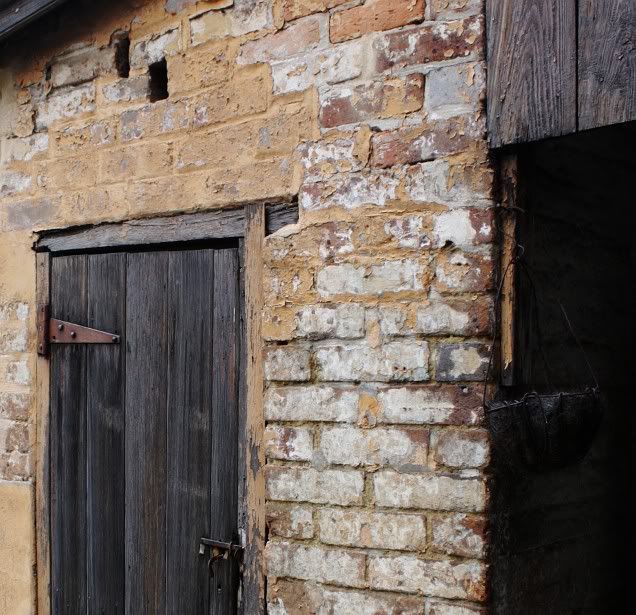 The Susannah Place Museum is a terrace of four mid-19thC houses. They are being conserved, but not restored - as our guide said, with every layer of paint or bit of dodgy looking wiring being part of the history of the place - what period do you restore to?
Admission is by guided tour only, and it wasn't until the last house that I remembered that I was carrying a camera, so you guys get a small selection of architectural details, and miss out on the exhibition of clothespegs through the ages.

Yes, I'm serious about the clothespegs. I actually like that sort of thing - one of my favourite museums is the Pitt Rivers Museum in Oxford, in which anthropological artefacts are arranged and displayed thematically rather than by culture or period - money in this case, equestrian equipment in that one, examples of weaving on that wall over there, magical items on the second floor and so on. It's fascinating to see the different-and-yet-similar solutions that have been independently developed by different cultures worldwide. If I had a spare few grand, I'd really love to go back there.