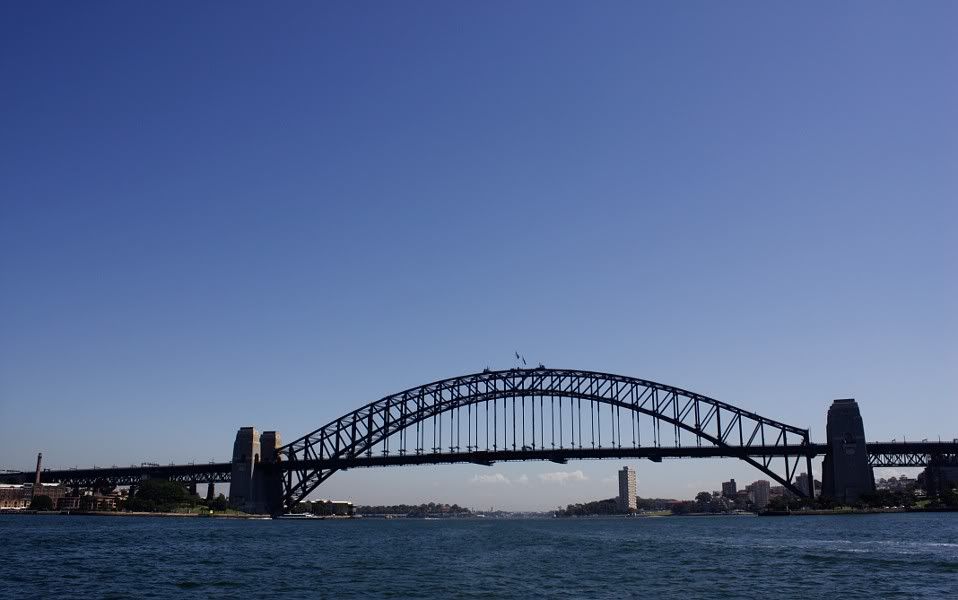 Sydney Harbour Bridge vital statistics: 39,006 tonnes of steel, held together with some 6 million hand-driven rivets, the arch spans 503 metres and its summit is 134 metres above the water. The pylons are faced with granite and serve no structural purpose whatsoever. I like that.

The bridge carries motor vehicles, trains, cyclists and pedestrians. It used to carry trams as well, until they were removed in 1958.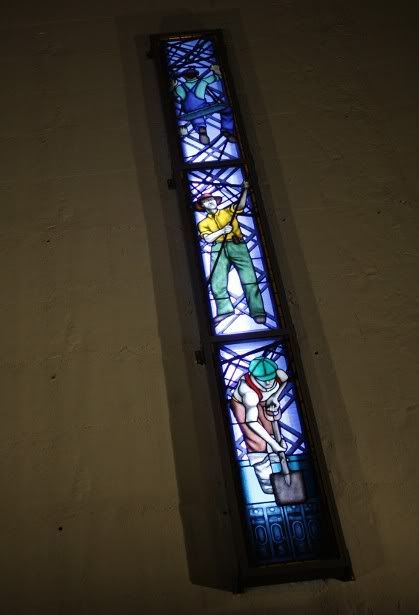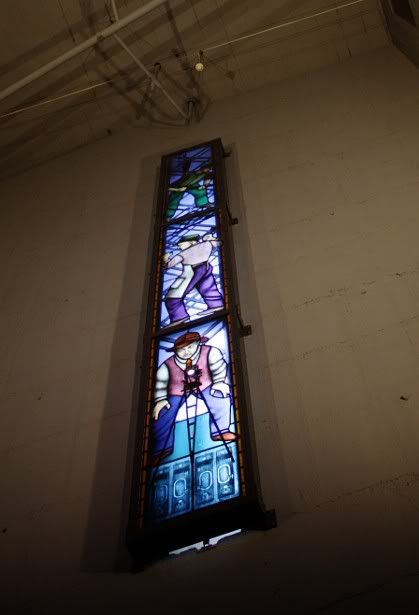 Stained glass windows inside the south-east pylon depicting construction workers on the bridge. It was built between 1925 and 1932, and for it's role in keeping Sydney going during the Great Depression gained the nickname the Iron Lung. Although safety equipment was unheard-of only two workers died by falling from the bridge.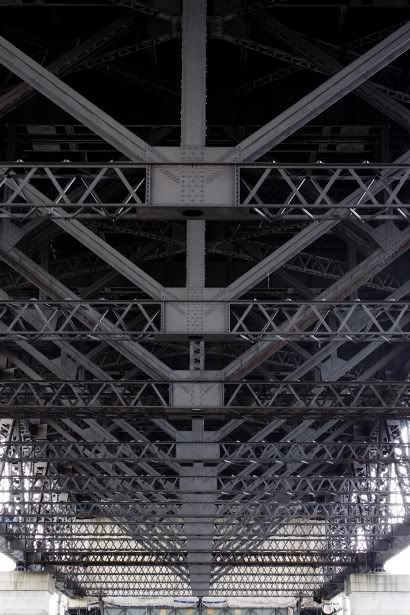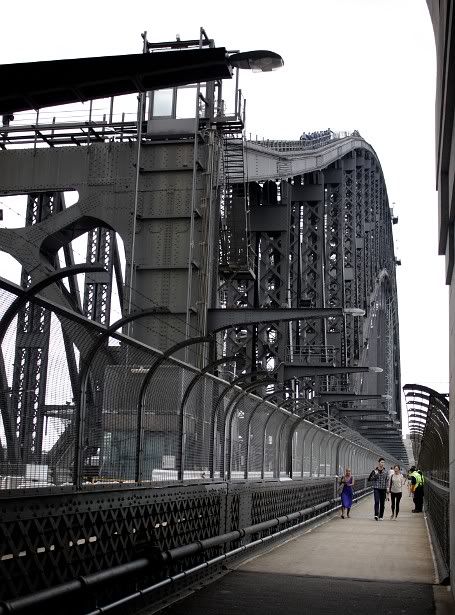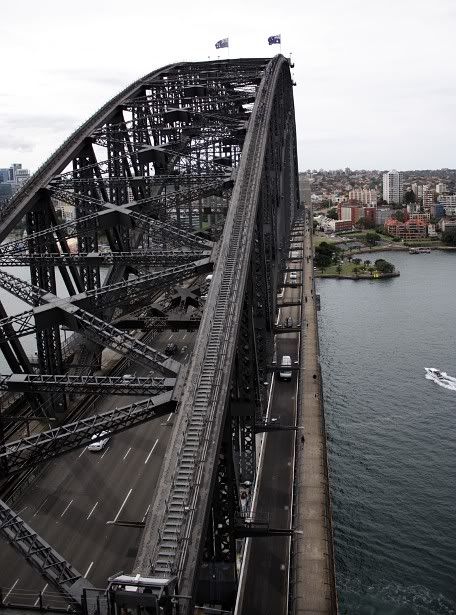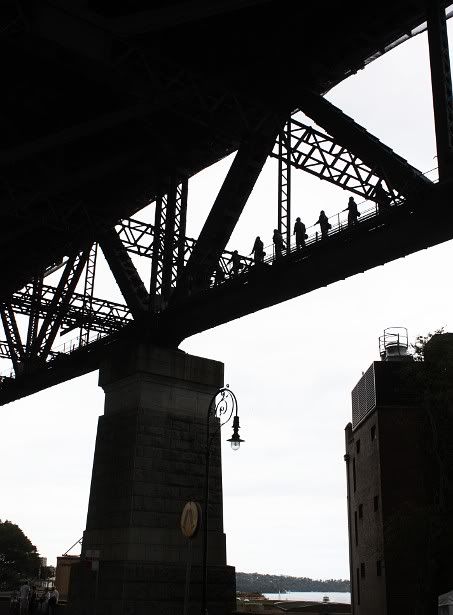 Bridge climb patrons - I did the climb, which goes under the on-ramps, up through the road deck up the eastern side of the arch to the highest point of the bridge, across and back down the western side. I am happy to report that the views are fantastic and well worth both the cost and the effort, and that there are actually crows in the crows-nest at the top - a pair of Australian Ravens has nested up there for the last couple of years.
Unfortunately you're not allowed to carry any loose items with you on the climb, and that includes cameras. If you'd like to see some pics from the top, (which also happen to include me in an unflattering set of overalls) you can go here and log on using sarah.wheaton (at) gmail.com, with highly secure and not at all obvious password bridgepix.