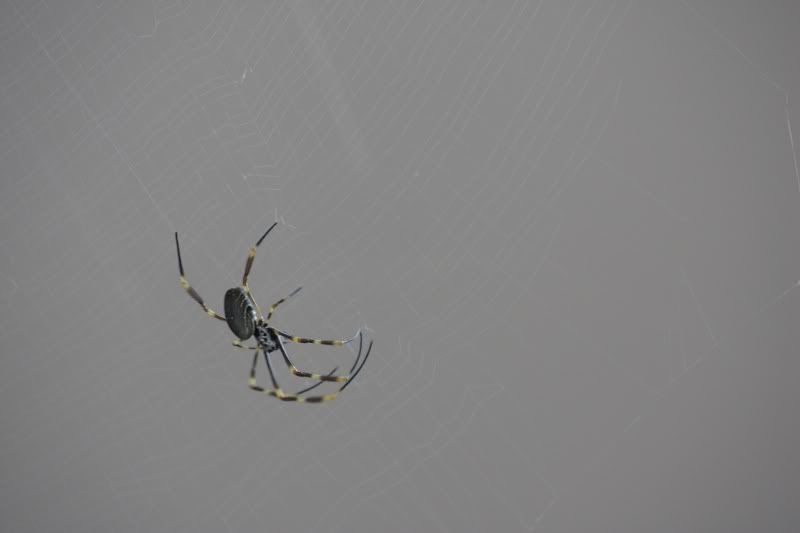 Charlotte did not need to install GIMP for me. Charlotte is a Linux user and already had GIMP installed, so here I am, and here is an Australian arachnid.
This is a St Andrew's Cross spider, not in classical St Andrew's Cross position. These girls are everywhere, in their finely woven webs. The ones I have seen are about 5 cm, including the legs, and the circle of their webs are about 1/2 to 3/4 of a metre across. Charlotte tells me these are medium sized ones, and that they are venomous but not aggressive. I have observed that they are quick, and I shall avoid poking them with my fingers for the foreseeable future.

In other news, I also have tourist piccies of both the harbour bridge and the opera house.
In other other news, I must remember that Linux is case sensitive when searching for seemingly invisible files.