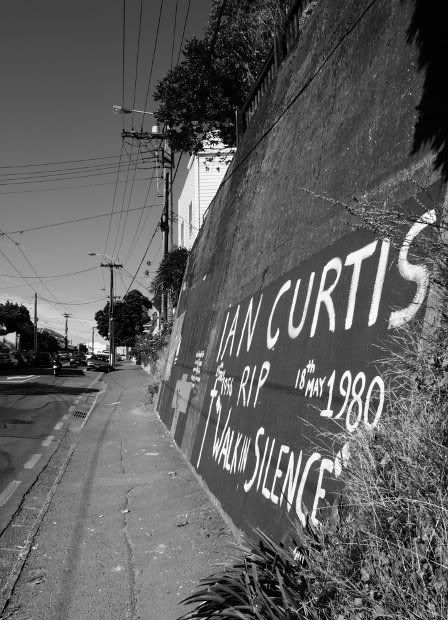 This month's challenge in
photographers, Landmark.

This is the current incarnation of the Ian Curtis wall on Wallace St. It has been removed by the council and replaced by fans several times, with varying degrees of accuracy since it appeared shortly after the death of Ian Curtis, the songwriter for Joy Division, in 1980. Since it's been there for some 30 years, any Wellingtonian you ask will know where it is, and it gets its own mention in Wikipedia, I think it counts as a landmark.

The line Walk in Silence is from the song Atmosphere.