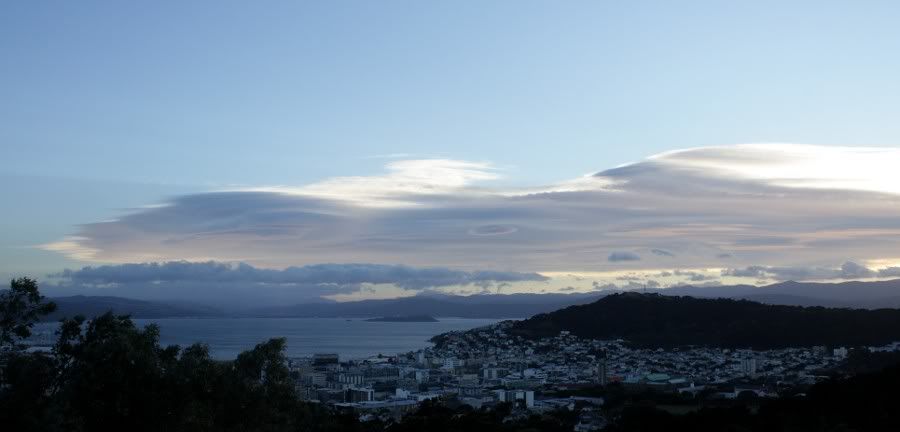 Yet another sweet morning over Wellington harbour, this time with a scattering of little lenticular clouds forming in the northerly wind.
In other news I offered yesterday's pictures of that rather different sunrise as a prompt for
ysabetwordsmith
in her
poetry fishbowl
today. In response she wrote
This Hidden Light
. Hello and welcome also, to
wyld_dandelyon
,
melsthrifty
and
dreamwriteremmy
, who seem to have followed me back here from there. I hope you enjoy the pictures.