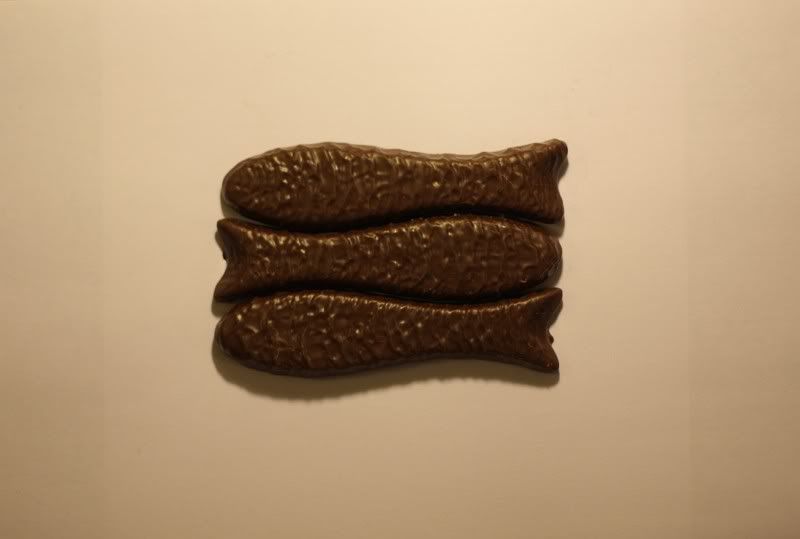 In this part of the world, the traditional small prize is a chocolate fish. They have raspberry marshmallow inside and taste like victory.

At the Wellington Photographic Society In the Bag Challenge judging tonight, out of about 120 images submitted by 30 or so people, four of my five images were shortlisted in their various categories, two in the same category. Three (Sisyphus, Corrugation and Inference), won by popular vote (OK, it was a highly scientific clap-o-meter, but still), The fourth shortlisted image (One bright fish from the shining river of dreams II - what a pretentious title that was!), the one that didn't win its category, won the President's choice award - the prize for that was a block of Lindt dark chilli chocolate. Nom!

So it seems that my work does stack up. Thank you everyone who offered comments and opinions throughout this exercise and in general - I thrive on them.

Oh, the fifth image I submitted - But is it art? featuring a rectangle of blank white cardboard. I think the cardboard was not one of the objects in the bag, but rather a structural component of the bag, since there was no Piece of Cardboard category. Something had to stop my head getting too big to get through the door, I guess.