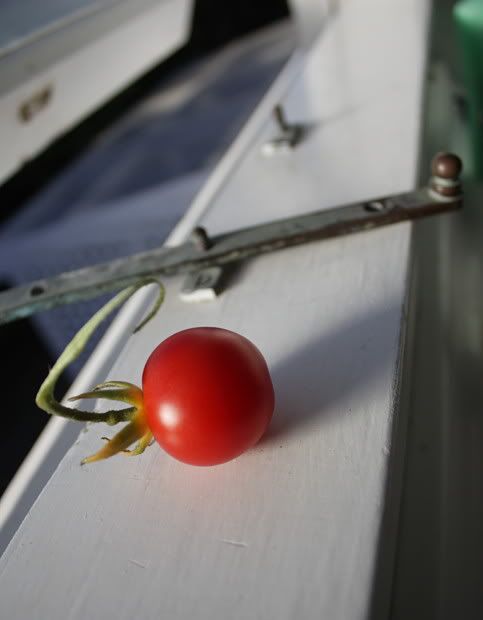 I have had some small success in gardening. It will be part of tomorrow's lunch.
There are more on the plant, in case you were wondering. :)
In other news,
this is my current exercise regime.
Seven kilometres round trip, five times a week is a distance equivalent to a little over twice the
Tongariro Crossing.
The total change in elevation is not quite as much - only 83% of the Crossing. When I look at it like that, that's quite a lot. The scenery's not as good though.