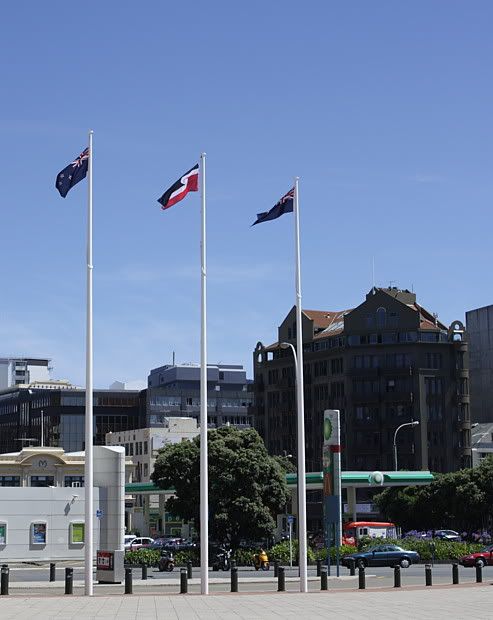 The Tino Rangitiratanga (2) flag flying with the New Zealand Government Ensign outside Te Papa on Waitangi day. I'm not going to get into the politics of this, but I think on the whole it's probably a small step forward for race relations. I like the design of it at least.

In other news, I finally, after some four years' of being in the same city, met LJ friend
amphigori and her $Collective_Noun* of LARPers, when they chose to eat food and whap each other with closed-cell foam weaponry just down the hill in Central Park. Nice bunch of people.

*Suggestions solicited.