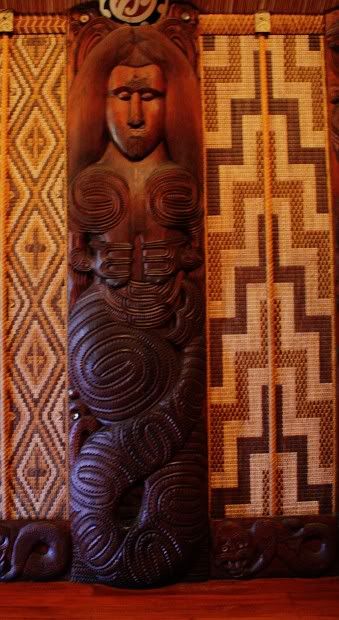 Well the pamphlet I picked up says she's a marakihau, although she looks too benign to be a sea monster who sucks fish, people and boats up through her tube-like tongue.
I'm not even going to attempt to discuss the role of this place and the
Treaty of Waitangi
in NZ history, or its ongoing political significance. There's no way I could even start to do it justice.