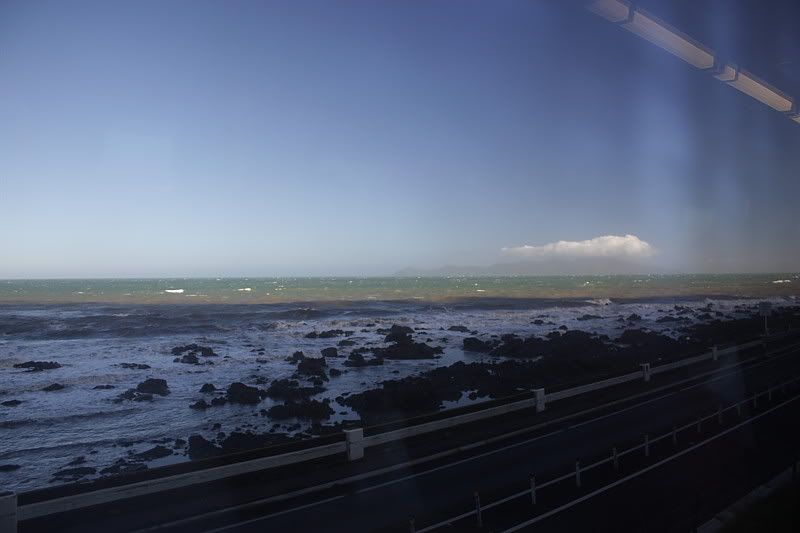 Kapiti coast, with Kapiti Island capped with cloud in the distance. The day was not as productive as I had hoped on the photo front, although I did spot a number of locales I would like to spend a season or so in, so as to get a handle on how the light moves and changes.
But that's ok. Potential photos were only part of the reason I chose that mode of transport.
When I was at the bitter end of my postgraduate studies, and metaphorically chained to my desk (metaphorical chains are harder to escape than steel ones, existing as they do in one's head) I invented the concept of interstitial time. Interstitial time consists of the unavoidable little bits of time in between that spent doing the vital stuff, which at that time included work, eating and sleeping. When I realised that they
were
unavoidable, I stopped stressing over them and began to value immensely these minutes spent on buses, or waiting for people to turn up or appointments to start. I'd use them to meditate, or to nap, or just to listen to whatever ambient sounds were around and feel the warmth of the sun.
When I booked this 12 hour train trip I was aware that I was deliberately manufacturing for myself a whole day of interstitial time. It was so good.