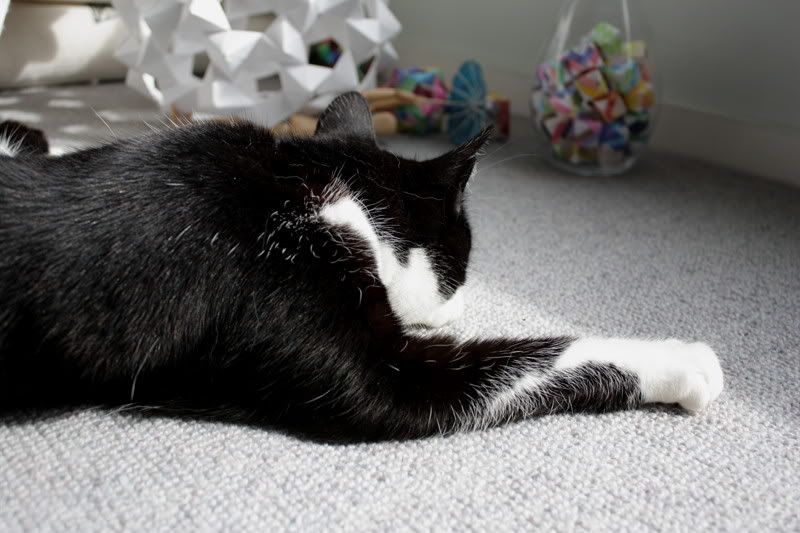 I wanna nap inna sunbeam too.

Off up to Auckland tomorrow - the trip should take about 12 hours, due to geography and the consequent narrow gague of the rail tracks here. It has been pointed out that it would take about the same time to fly to L.A. Maybe some other year.

Pic of the day may be intermittent while I am away.