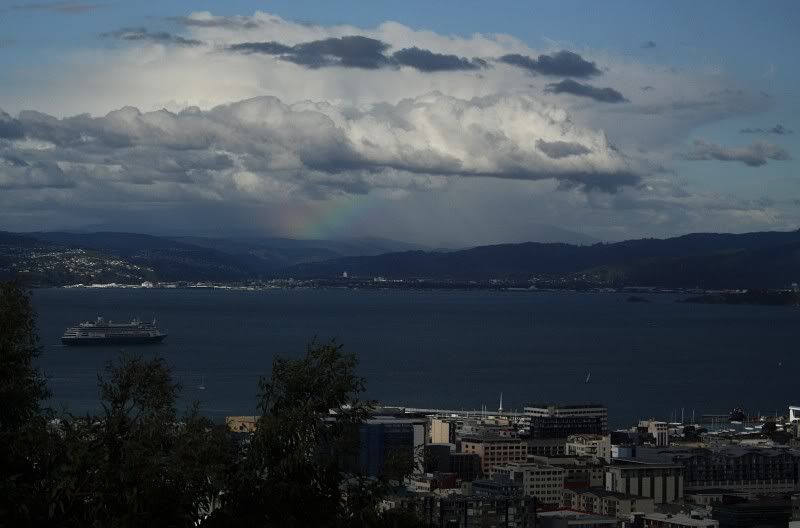 I'm glad its there and not here.

In other news, communication at my work is abysmal, and I get to make a really big map.
Today I came across one of our graphic designers sticking together a large number of A3 sheets on which she'd printed the beginnings of a map of of New Zealand transport infrastructure of about A(-1) in size (I don't know if the A series extrapolates like that, but you get the idea).
She had been making it by tracing various maps off the web in some vector drawing application or other. The State Highways must have taken her forever!
I told her that we in the research team had specialised GIS software to do exactly that, that all of the infrastructure map layers already existed in as much detail as she could possibly need, and that it would probably take me about 4 hours to do, including a couple of revisions to get colours and fonts and such right. We can even mark the ports with cute little planes and boats. She was, I think, relieved and possibly a little peeved that she'd already done so much work on it. I think I need to advertise my map-making abilities a bit better.