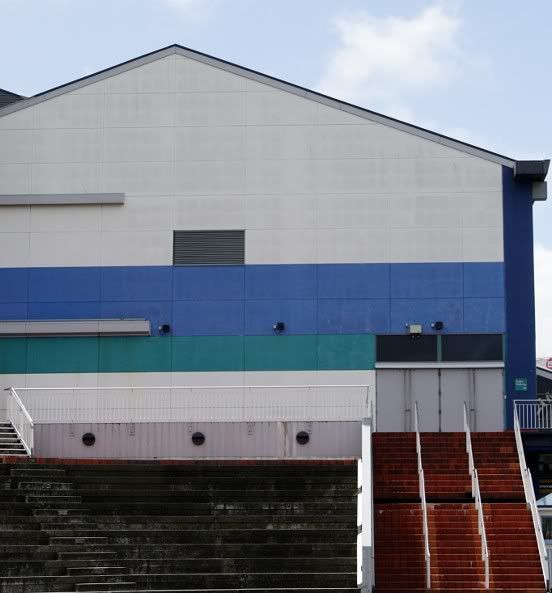 After Little House at Horse Arena.
A little bit of synchronicity. I don't think this one has come out as well as it could have - the back of the TSB bank arena could use a wash but I liked the red of the steps.

ETA:
The ads for personalised mugs, playing cards and other your-pic-here merchandise on Photobucket suggested a different, more abstract, crop...