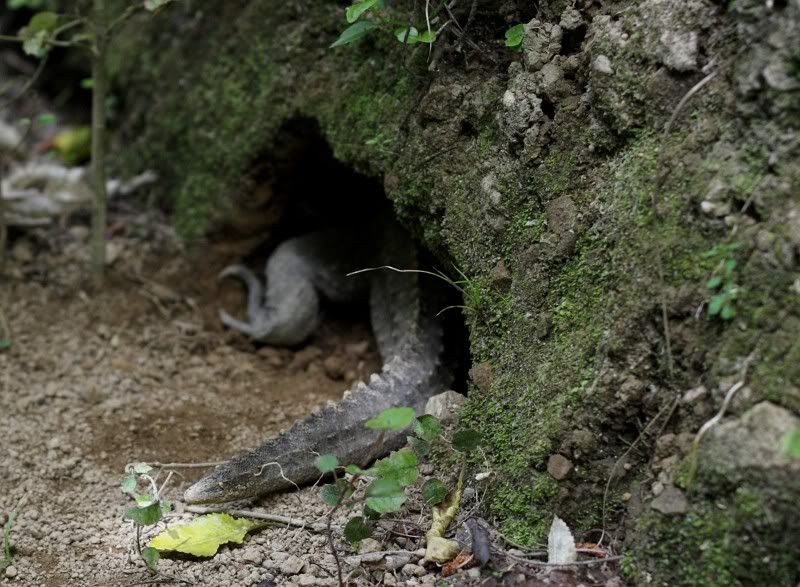 I went for about a four hour hike into the Karori Sanctuary today. When I told the woman at the entrance - the one that checks the bags for stray rats as you go in - where I intended to go, she told me to watch out for the tuatara on the track, and that some guy said that he'd almost stepped on it.

Well, here is that tuatara after I almost stepped on it and it made a break for its burrow. It's not every day you manage to scare the proverbial out of an endangered species.

In other dinosaur news, Fossil dinosaur footprints found near Nelson.